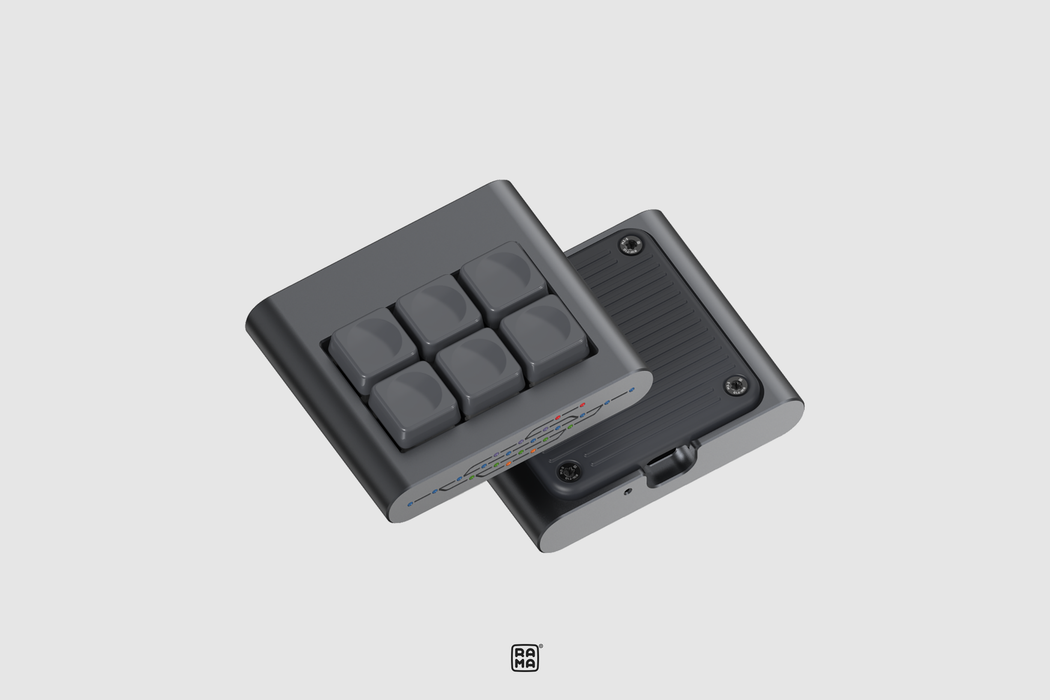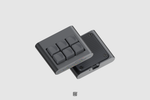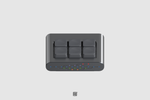 RAMA Works - GMK Oblivion V3.1 M6-C
Group Buy Ended
Original price
$168.00 CAD
-
Original price
$168.00 CAD
$168.00 CAD
-
$168.00 CAD
Current price
$168.00 CAD
Availability:
Out of stock
Group Buy Information
Start: July 3rd 2021
End: August 4th 2021
Estimated Shipping: Q4 2021
Dont forget to grab the matching keyset, keyboard and deskmat!
Base kits for the whole family

You better GIT a wriggle on with making your kit choices - there's a ton to pick from! Every level of the Oblivion theme is covered, with full GIT mods, standard GIT coloured mods, a monochrome base and even a 40's base kit on offer.
In a re-run of this now classic colourway it is best to offer as much compat as possible so that everyone can own the long time running theme. 
Details
Produced by RAMA WORKS®
USB-C
Integrated Plate
In-Switch RGB LED
Hot Swappable
QMK and VIA compatible

GMK Oblivion V3.1 colourway
Included

Top Enclosure (Aluminium)
Base (Silicone)
RW Black M3x5 T10 Fixtures
RW T10 Torx tool
M6-B PCB with Kailh Sockets & RGB LEDs (designed by Wilba)
RW LP Keycaps 01 (
Oblivion V3.1
themed)
NK Silk Switches
RW Tool 01 (XO Reset Pin Pusher)
Black Metal End USB-C to USB-A cable (USB 3.0) (Braided) - 1.5M

Regional Vendors

Please do not combine with other group buys. Your order may be cancelled. 
Group Buys
What is a group buy? Group Buys are a method of sale similar to a pre-order. Payments are collected ahead of time in order to submit a bulk order to a manufacturer for production. Due to this, there is often an extended timeline from the order date to when the product is shipped out, with these timelines ranging from a couple weeks to several months. In all Group Buys posted here on the site I will include on the order page an estimated timeline for production and shipment.
You missed your estimated timeline. What's going on? We provide weekly updates for all group buys, so that customers can stay informed and up to date on the progress. Many times unforeseen issues can occur, which can cause delays.
Can I get a refund for my Group Buy purchase? I changed my mind. The nature of the GB process means that funds for refunds are not available after submission of the group payment to the manufacturer. Refunds may not be available after submission of your Group Buy order. Refunds will not be available after bulk order submission to the vendor. Refunds may be made available on a case-by-case basis at our discretion.