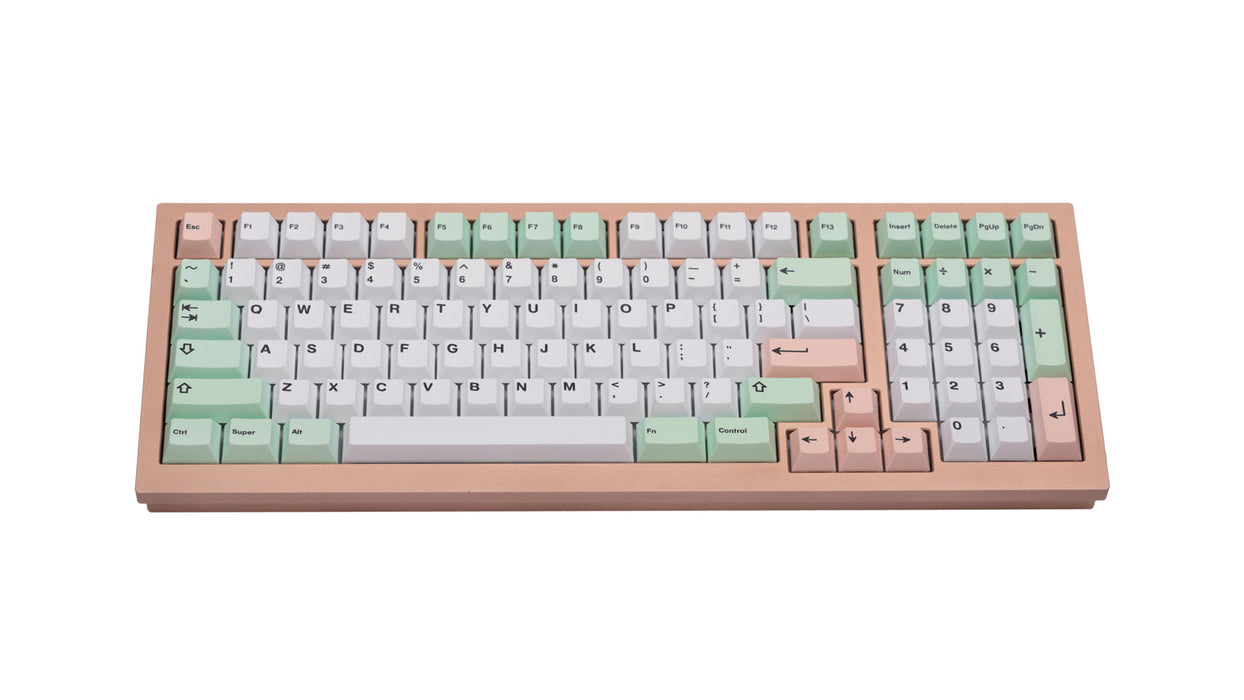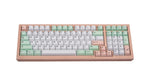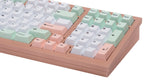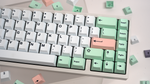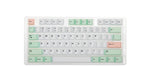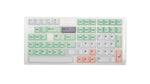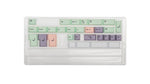 NicePBT Minty Keycaps
Sold out
Original price
$0.00 CAD
-
Original price
$0.00 CAD
Availability:
Out of stock
Shipping: 1-3 Business Days!

All of the images shown are of the actual product in hand - no renders!
Deskhero and NoPunIn10Did are happy to bring
 you 

NicePBT Minty!

All of the images shown are of the actual product in hand - no renders!

Designed by Cannonkeys, this set consists of Cherry Profile, Dye-sublimated PBT keycaps.

There is only a single kit available, which has compatibility for most boards. White alphas combined with green and orange pastel mods give this set a fresh spin on the classic 9009 colorway. Also included are purple pastel accents for some added color. The kit even includes split spacebars, a second 'B' for all the Alice-style keyboards, and 3-key-40's support!
| | |
| --- | --- |
| Manufacturer | CannonCaps |
| Keycap Material | Dyesub PBT Alphas and Mods |
| Keycap Profile | Cherry |
| Novelties | None |
| Accent Keys | Esc, ANSI Enter, ISO Enter, Numpad Enter, Arrow Keys |
| Shifts Included | 1.25u, 1.75u, 2u, 2x 2.25u, 2.75u |
| Spacebars Included | 1.25u, 2u, 2.25u, 2.75u, 6.25u, 7u |
| 40's Support | R2 1.75u Backspace, R3 1.25u Tab, R3 1.5u Enter |
| ISO Support | Terminal ISO and UK ISO |
Note: All the product images here are photos taken in various lighting settings. How they are perceived in person can vary based on ambient lighting.
These keycaps also adhere to this quality disclaimer.
FAQ: https://www.deskhero.ca/pages/faq
Please do not combine with other group buys. Your order may be cancelled. 
Group Buys

What is a group buy? Group Buys are a method of sale similar to a pre-order. Payments are collected ahead of time in order to submit a bulk order to a manufacturer for production. Due to this, there is often an extended timeline from the order date to when the product is shipped out, with these timelines ranging from a couple weeks to several months. In all Group Buys posted here on the site I will include on the order page an estimated timeline for production and shipment.
You missed your estimated timeline. What's going on? We provide weekly updates for all group buys, so that customers can stay informed and up to date on the progress. Many times unforeseen issues can occur, which can cause delays.
Can I get a refund for my Group Buy purchase? I changed my mind. The nature of the GB process means that funds for refunds are not available after submission of the group payment to the manufacturer. Refunds may not be available after submission of your Group Buy order. Refunds will not be available after bulk order submission to the vendor. Refunds may be made available on a case-by-case basis at our discretion.