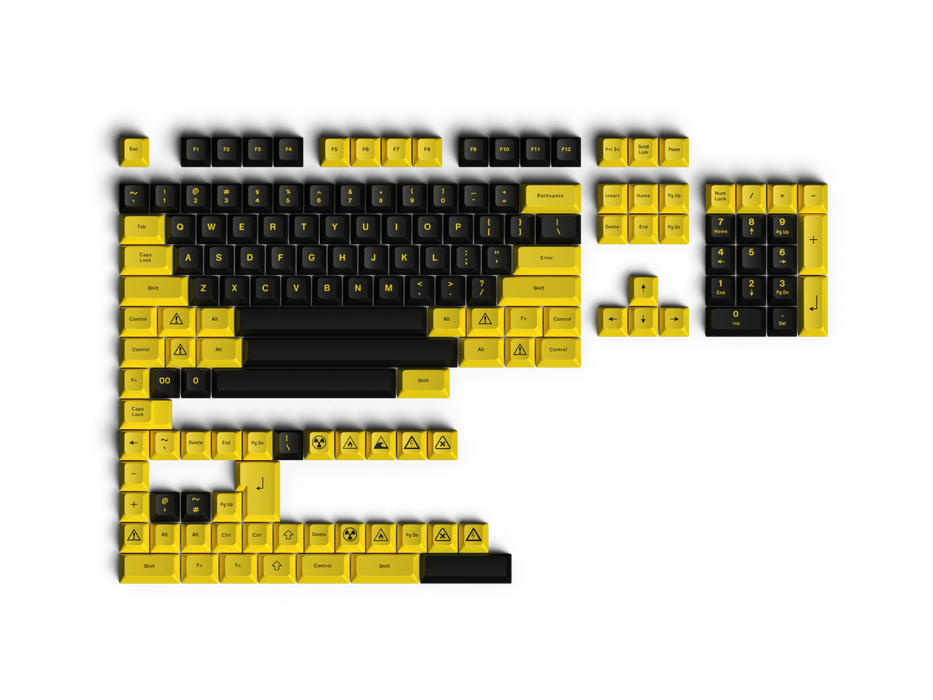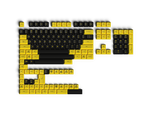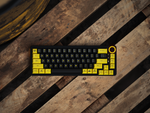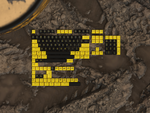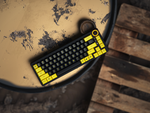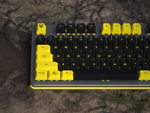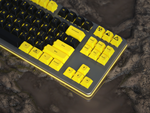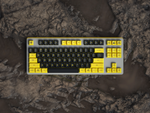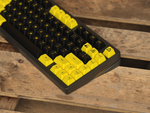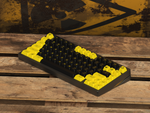 KDS Dangerzone
Group Buy Ended
Original price
$95.99 CAD
-
Original price
$95.99 CAD
Availability:
Out of stock
 GROUP BUY INFO:
GB Ends:

 June 27th , 2022

Estimated Shipping: Q3 2022 
Designed by : gatix, rainb1ood and thesiscamper
For anyone who appreciates a well-placed warning sign, we bring you the KDS Dangerzone. Its jet black and caution tape yellow celebrate cautionary icons in all their eye-catching immediacy.
The base includes a full-sized kit with alphas, numerals, F-row, modifiers, arrow keys, and numpad. It also includes a collection of novelty hazard symbols representing ionizing radiation, high voltage, flammable substance, tsunami zone, harmful if swallowed, and chemical irritation.
However, the quality of these keycaps doesn't require a warning sign. Made of PBT plastic and with the KDS dye-sublimation process, they don't absorb oil, get shiny, or fade over time. Sculpted in Cherry profile, these keys are made to be comfortable and are perfect for long sessions of typing, gaming, and programming.
Details
Designed by KBD Nerd
Produced by Kono
All-in-one Kit
PBT Plastic
Reverse dye-sublimated
Cherry Profile
Please do not combine with other group buys. Your order may be cancelled. 
Group Buys

What is a group buy? Group Buys are a method of sale similar to a pre-order. Payments are collected ahead of time in order to submit a bulk order to a manufacturer for production. Due to this, there is often an extended timeline from the order date to when the product is shipped out, with these timelines ranging from a couple weeks to several months. In all Group Buys posted here on the site I will include on the order page an estimated timeline for production and shipment.
You missed your estimated timeline. What's going on? We provide weekly updates for all group buys, so that customers can stay informed and up to date on the progress. Many times unforeseen issues can occur, which can cause delays.
Can I get a refund for my Group Buy purchase? I changed my mind. The nature of the GB process means that funds for refunds are not available after submission of the group payment to the manufacturer. Refunds may not be available after submission of your Group Buy order. Refunds will not be available after bulk order submission to the vendor. Refunds may be made available on a case-by-case basis at our discretion.