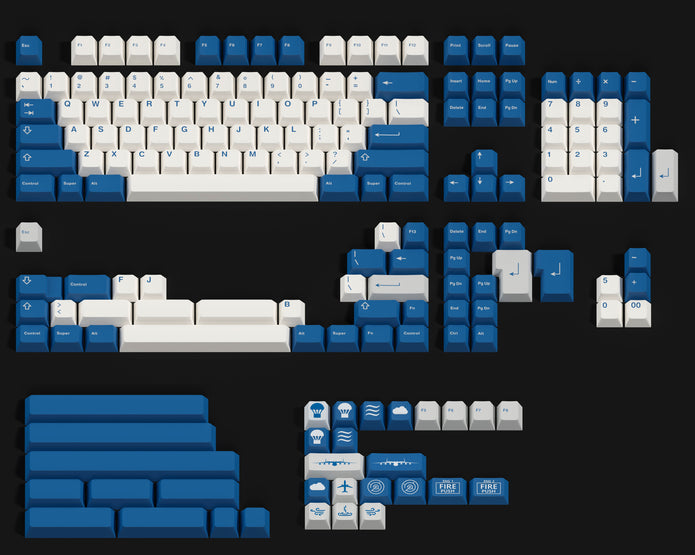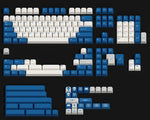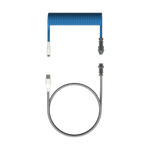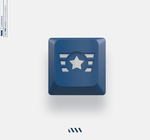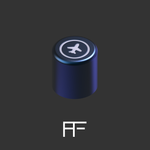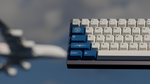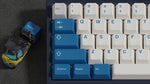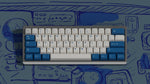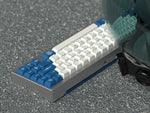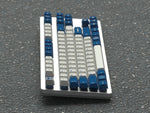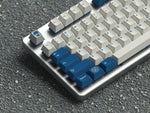 KDS Airborne
Group Buy Ended
Original price
$40.99 CAD
-
Original price
$109.99 CAD
Availability:
Out of stock
Availability:
Out of stock
Availability:
Out of stock
Availability:
Out of stock
Group Buy Details
Start: May 10th 2022
End: June 13th 2022
This custom-designed keycap set by Slattt and the Kono Designer Series was inspired by the unique Antonov An-225 Mriya cargo aircraft, the world's largest airplane. With only one created, the Mriya (which means "dream" in Ukrainian) was tragically destroyed this year during the Russian invasion. Its dream of flying lives on in this keycap set.
This sky-themed set evokes the deep blue of the stratosphere, the white of clouds, and the sleek gray hull of aircraft. Experience aeronautical inspired novelties and plenty of compatibility, all included in one kit!

We designed KDS with the keyboard community in mind, and have worked hard to get a quick production time, accurate colormatching, and detailed legends. The classic Cherry profile makes them a highly comfortable set for long sessions of typing or gaming. Manufactured using PBT plastic, these durable and textured keycaps don't absorb oil or get shiny over time, and dye-sub legends ensure long term durability.

Check out the matching accessories from Kono, THOK, and Asero Foundry to complete your set!
Details
Designed by Slattt
Produced by Kono
Full kit including novelties and compatibility keys
Reverse dye-sublimated
PBT plastic
Cherry profile
Aviator Cable
Produced by Kono
High-speed USB-C to USB-A
Smooth threaded GX16 5-pin Connector
Nylon weave material
Straight half length: 1m
Coiled half length (resting): approx. 0.3m
Coiled half length (stretched): approx. 0.8m
Total length: approx. 2m
THOK Artisan
Powder coated aluminum
Cherry R1 (Escape row), standard Cherry MX stem

White resin infill
Multilevel CNC cut design
Asero Foundry Encoder Knob

Standard press-fit encoder knob

Anodized blue aluminum
White enamel infill
Not in Canada? No problem! Check out the vendor closest to you:
FAQ: https://www.deskhero.ca/pages/faq
Can I combine a Group Buy's matching deskmat with the keyset in my order?

Unfortunately no.  There was a time where orders allowed to add deskmats and keysets together but due to the nature of production -deskmats often come many months before the keysets arrive.  There is simply not enough space to store deskmats for months at at time. 

This may change in the future, and some sets may allow it depending on manufacturing timelines for both the keysets and deskmats.
Please do not combine with other group buys. Your order may be cancelled. 
Group Buys
What is a group buy? Group Buys are a method of sale similar to a pre-order. Payments are collected ahead of time in order to submit a bulk order to a manufacturer for production. Due to this, there is often an extended timeline from the order date to when the product is shipped out, with these timelines ranging from a couple weeks to several months. In all Group Buys posted here on the site I will include on the order page an estimated timeline for production and shipment.
You missed your estimated timeline. What's going on? We provide weekly updates for all group buys, so that customers can stay informed and up to date on the progress. Many times unforeseen issues can occur, which can cause delays.
Can I get a refund for my Group Buy purchase? I changed my mind. The nature of the GB process means that funds for refunds are not available after submission of the group payment to the manufacturer. Refunds may not be available after submission of your Group Buy order. Refunds will not be available after bulk order submission to the vendor. Refunds may be made available on a case-by-case basis at our discretion.