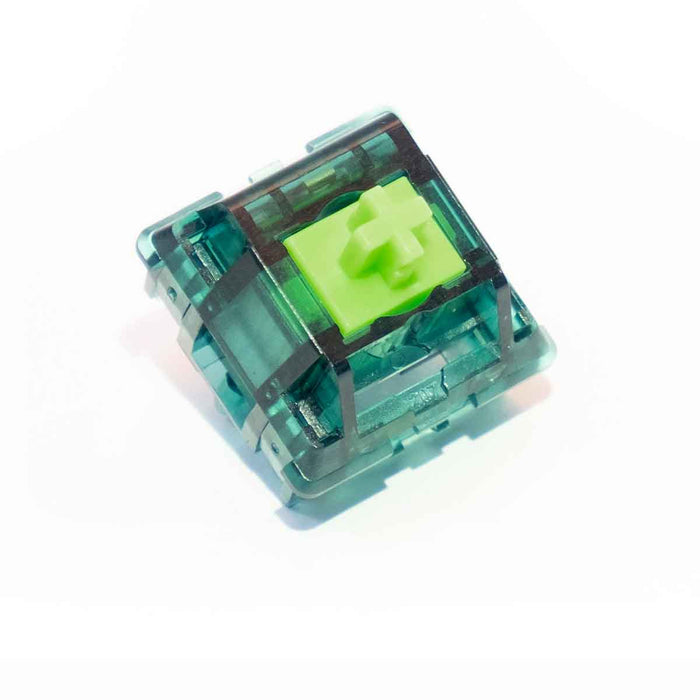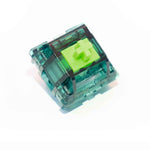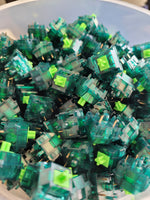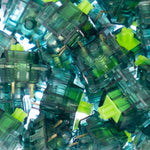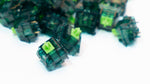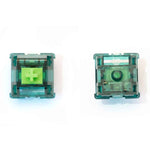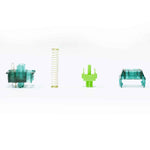 Velocifire X KK Light Wave 45g Linear Switch V2
Original price
$60.00 CAD
-
Original price
$91.00 CAD
Velocifire has come back with a new and improved KK Light Wave V2 switch, taking the V1 switch and implementing improvements and changes to create an even more fantastic linear switch!
The V2 uses a new mold which features a new slow-speed wire cutting technology which makes for a much more precise mold. This allows the positioning between each component to be more accurate and compact. The new mold also aids in greatly reducing the stem wobble between the upper and lower housings while also making the rails on the inner sides of the housings much more stable as well. Lastly, the inner molds have a full mirror polishing treatment, which makes the stem and inner housing much smoother; greatly reducing scratchiness between the stem and and housing. 
All in all, the KK Light Wave V2 is much smoother and more stable due to all the changes made in comparison to its V1 counterpart. 
Specifications

Specs:
5 Pin Configuration
Gold Plated Spring
4.0mm Travel

2.00±0.5mm Actuation

35GF Peak Force

45±10GF Actuation

65GF Bottom Out

Translucent PC housing

POM Stem
Not in Canada? No problem! Try a vendor closest to you: 
US Vendor: Bolsakeyboard
EU Vendor:  Mykeyboard.eu
There are no refunds/returns or cancellations on this product.

Please do not combine with other group buys. Your order may be cancelled. 
Group Buys

What is a group buy? Group Buys are a method of sale similar to a pre-order. Payments are collected ahead of time in order to submit a bulk order to a manufacturer for production. Due to this, there is often an extended timeline from the order date to when the product is shipped out, with these timelines ranging from a couple weeks to several months. In all Group Buys posted here on the site I will include on the order page an estimated timeline for production and shipment.
You missed your estimated timeline. What's going on? We provide weekly updates for all group buys, so that customers can stay informed and up to date on the progress. Many times unforeseen issues can occur, which can cause delays.
Can I get a refund for my Group Buy purchase? I changed my mind.  The nature of the GB process means that funds for refunds are not available after submission of the group payment to the manufacturer. Refunds may not be available after submission of your Group Buy order. Refunds will not be available after bulk order submission to the vendor. Refunds may be made available on a case-by-case basis at our discretion.