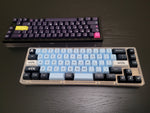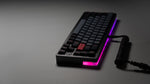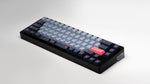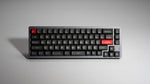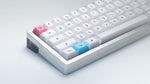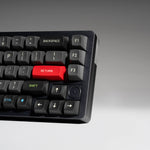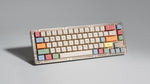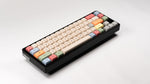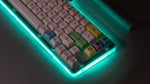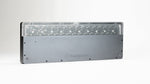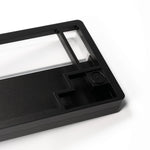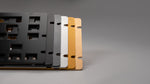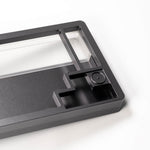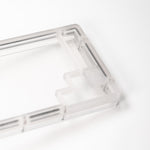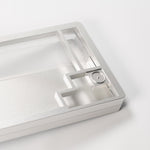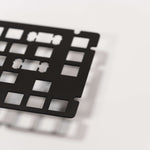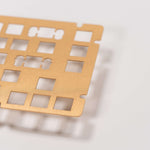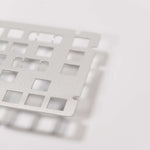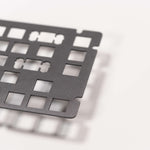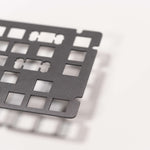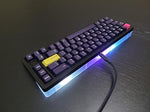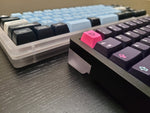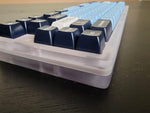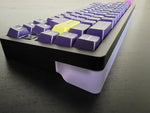 The Mark 65 - Mechanical Keyboard
Original price
$0.00 CAD
-
Original price
$369.00 CAD
Original price
$369.00 CAD
Availability:
Only 8 left!
Availability:
Only 2 left!
Availability:
Only 11 left!
Availability:
Only 7 left!
Availability:
Only 3 left!
Availability:
Only 3 left!
Availability:
Only 6 left!
Ships out in 1-3 Business Days!
Original Group Buy Timeline: October 7th to October 27th 2020
NOTE: YOU MUST SELECT A SET OF FEET AND A CASE FOR EACH CASE! ONLY ONE PLATE COMES WITH EACH KEYBOARD.

This product qualifies for $9.99 flat rate shipping within Canada.

The Mark: 65
Is a no compromise 65% keyboard designed and produced by Boardsource. The keyboard is constructed from 3 separate pieces, each coming together to form a sandwich case with a gasket mounted plate. The fully assembled SMT PCB included in all of The Mark: 65's kits is hot swap compatible allowing you to easily change out your switches as your tastes change or new switches are released.
The PCB is also highly customizable, offering ISO/ANSI layouts with split shift, split space, and split backspace, all while maintaining hot swap compatibility. The back of The Mark: 65's PCB features individually addressable and programmable RGB LEDs diffused by clear frosted polycarbonate allowing beautiful light to pass through. When the RGB lighting is turned on, the interlocking design of the separate pieces ensure no light escapes from any seam. All components come together to create a beautiful, minimal, and feature-rich product offered at a competitive $344 (CAD) price point.
Base kits for The Mark: 65 include an anodized aluminum top and bottom (front) piece in silver, grey, or black, and a flat rear portion made from machined (clear) frosted polycarbonate.
An aluminum plate of your color choice is included in the base kits that is compatible with any PCB configuration. The base kit is also available in a Full Frosted Polycarbonate Case variant, allowing even more diffused RGB to be visible from the bottom half.
If RGB isn't your thing, the polycarbonate version offers a unique view into the inner components of the keyboard. If you prefer your keyboard to have an angle, The Mark: 65's lower rear PC portion may be replaced with a larger variant lifting the back of the board and resulting in a 5° tilted keyboard.
Features:
Machined aluminum and polycarbonate
Gasket mounted plate
Fully assembled SMT hot swap PCB (black)
Split space compatible (2.25U, 1.25U, 2.75U) (optional, 6.25U otherwise)
ISO/ANSI compatible
Split shift
Split backspace
(3) 1U or (2) 1.5U right of spacebar
5° tilt (optional/extra)
RGB Underglow
QMK Compatible
Specifications:
65% layout with offset arrow cluster and 3 key macro cluster
326mm x 112mm x 22mm
Mass: approx. 620g (aluminum 0°, no pcb or caps)
Mass: approx 850g (aluminum 0°, with PCB and caps)
Kit Options:
Please Note:

 

This is a kit.

 

It does not come assembled. You must purchase

 

switches, stabilizers and keycaps to finish the build.
Are DIY and Customs Items like Keyboards covered under warranty?
DIY items and custom items with manufacturer's defects are ONLY eligible for a refund

/replacement (if stock is available)

 

if they are:
1) Reported within 30 days,
2) Inspected by manufacturer and proven to have a manufacturer's defect (not user damage or improper use), and
3) Returned in unused condition and not assembled with manufacturer's original carton and must include all components and other items originally packaged with the product (i.e. cables, manuals, etc.).
Items that fall into this category can include PCBs, LEDs, diodes, keyswitches, lubricant, and similar parts sold for keyboard repair or modding. These items do not have a warranty from the manufacturer, and we cannot be held liable for damage including, but not limited to, damage from improper use, stripped screws, installation, or modification.
Keyboard Lubing can damage your keyboard, and will void the warranty if used.
Please contact our Deskhero Support Team at

 

support@deskhero.ca 

prior to returning your item to discuss the best available options.
All Birthday Sales are FINAL. No Returns or Refunds.