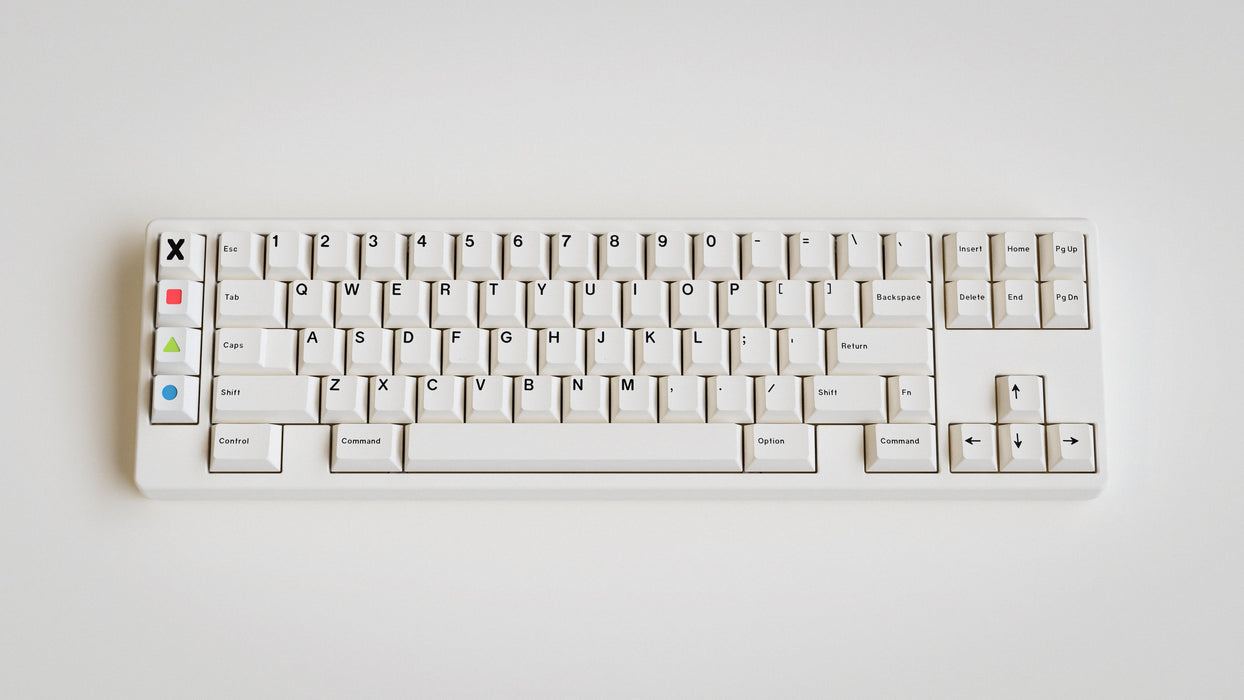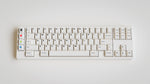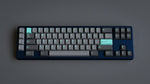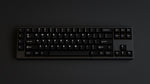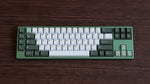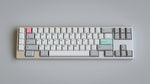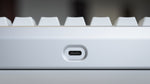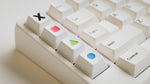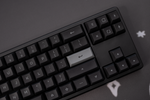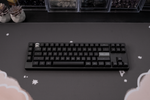 Onyx - FRL TKL Keyboard
Original price
$719.99 CAD
-
Original price
$769.00 CAD
$719.99 CAD
-
$769.00 CAD
Current price
$719.99 CAD
Availability:
Only 2 left!
In Stock and Ready to ship!
Meet Onyx.
A collaboration between funderburker and Quaddepos, Onyx is designed to be something new yet classical.
A keyboard that speaks louder than it sounds.
Designed without any compromises, Onyx is a F-row less tenkeyless (FRL TKL for short) with an additional 4 key macro cluster on the side and a clean, minimal brass weight. Onyx is a gasket mounted keyboard that's completely seamless and internally screwed, giving the illusion it's sealed shut without any hardware.
The board sits comfortably at a 7-degree typing angle and is available both in Winkey and Winkeyless variants, with plates being separated into ANSI and ISO layout plate options, both Full and Half-plates.
VIA-compatible PCB that's been designed by Upas will fit any user and their specific needs while still offering easy configuration and programming. A fully assembled Onyx will be just shy of 2 kilograms in weight.
Dont forget to grab Extras Components here!
Please consider getting Additional Shipping Insurance for high ticket items like this.
Features: 

F-Row Less TKL + Macro Column Layout

Gasket mounted plate
Seamless, internally screwed case design
7 degree typing angle
VIA-compatible PCB with USB-C daughterboard, designed by Upas
ANSI support, WK & WKL (CannonKeys is not offering ISO plates)
Internally screwed minimal weight design
Your choice of  WK or WKL Top

Each Onyx Keyboard will come with the following:
1x 6063 aluminum board top
1x 6063 aluminum board bottom
1x Brass weight
1x Anodized Aluminum Plate or Brass Plate (depending on variant)
QMK + VIA Compatible PCB designed by CannonKeys w/ ESD protection
Screws

Custom Feet (8mm bumpon compatible, so if you lose the custom feet, they are easily replaceable with bumpons)
Microfiber cloth and padded zip case with foam

Colors:
Silver Top / Red Bottom / Red Aluminum Plate

Black Top and Bottom / Black Aluminum Plate

Green Top and Bottom / Black Aluminum Plate
Navy Top and Bottom / Black Aluminum Plate
E-white Top and Bottom / Sandblasted Brass Plate (You must purchase the E-white upgrade for this option - $27)
Note: The colors shown here are prototype photos. Production colors will be close, but might not be an exact match to the shown colors.
PCB Layout: