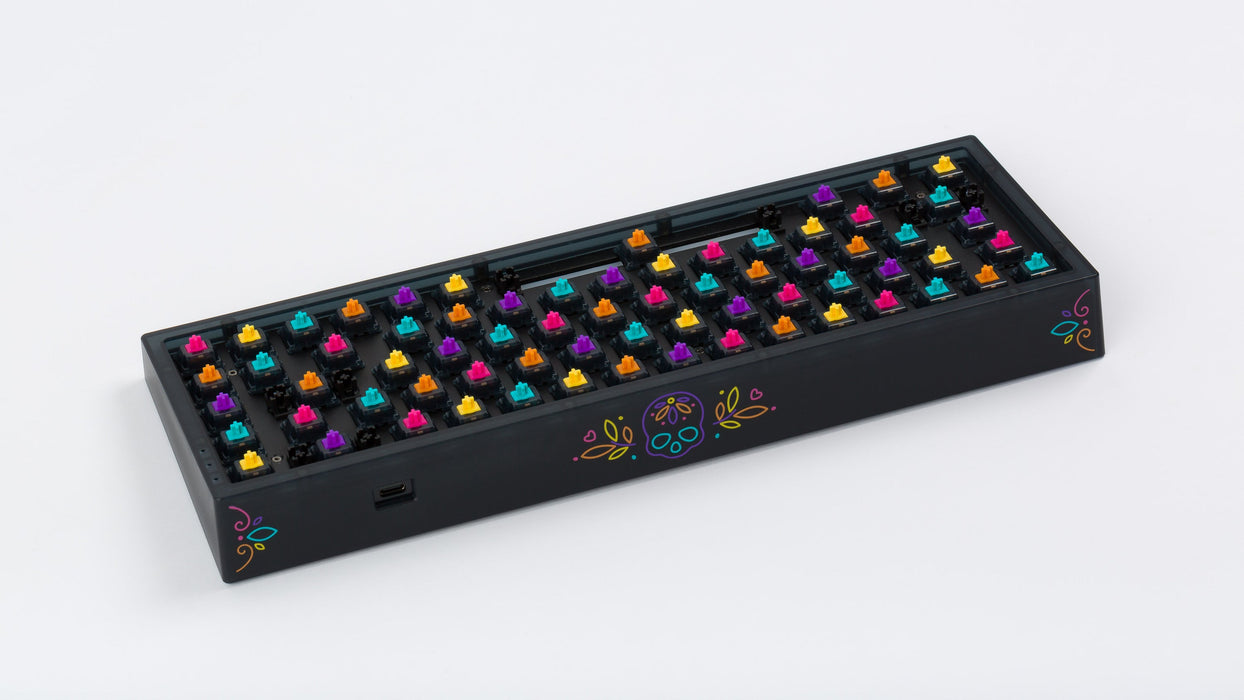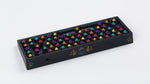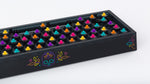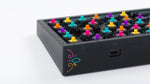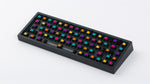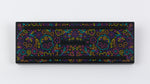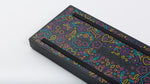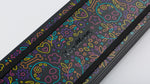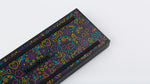 NK65 - Mictlan Edition
Group Buy Ended
Original price
$165.00 CAD
-
Original price
$165.00 CAD
$165.00 CAD
-
$165.00 CAD
Current price
$165.00 CAD
Availability:
Out of stock
 GROUP BUY INFO:
GB Starts: June 3rd, 2022
GB Ends:

 July 1st, 2022

Estimated Shipping: Q1 2023
Designed by : Vheissu
Description
The NK65 - Mictlán Edition is a standard 65% fixed ANSI layout keyboard with a hotswap PCB. The PCB is VIA compatible with per switch RGB lighting. The switches are south facing.
This will be fully assembled and comes with the custom switches pictured. It includes a polycarbonate case and plate, PCB, NK_ Plate Mounted stabilizers, and silicone dampening material. Carrying case and black coiled USB-C cable is also included.
The case is color is a slightly translucent black with opaque black rubber feet on the bottom. The back of the case (where the USB port is) as well as the bottom will have a UV printed artwork.
The included switches are a recolor of the linear NK_ Silk Yellow switches. They come in 5 stem colors that are color matched to the colors of the GMK Mictlán set. They will be randomly placed in the keyboard. These will be the same weight as Yellows (63.5g) and will be factory lubricated with Krytox 205g0.
Modified Top Mount - Plate screws into top case, PCB screws into plate, and plate screws into the bottom case. This design allows for no visible screws once assembled.

Specifications
- Hotswap
- 8 degree angle
- VIA Compatible
- USB-C
- Black Coiled USB-C cable included
- Per switch RGB lighting (programmable via VIA)
- Injection Molded Polycarbonate Case
- Injection Molded Polycarbonate Plate
- NK_ Plate Mounted Stabilizers Installed
- PCB/Plate Mount MX Switch Compatible (3 pin and 5 pin)
- Silicone Dampening Pad
- Carrying case included
- Includes Silk Mictlán switches
  Dont forget to grab the matching keyset and deskmat!
 Not in Canada? No problem! Check out the vendor closest to you:
Please do not combine with other group buys. Your order may be cancelled. 
Group Buys

What is a group buy? Group Buys are a method of sale similar to a pre-order. Payments are collected ahead of time in order to submit a bulk order to a manufacturer for production. Due to this, there is often an extended timeline from the order date to when the product is shipped out, with these timelines ranging from a couple weeks to several months. In all Group Buys posted here on the site I will include on the order page an estimated timeline for production and shipment.
You missed your estimated timeline. What's going on? We provide weekly updates for all group buys, so that customers can stay informed and up to date on the progress. Many times unforeseen issues can occur, which can cause delays.
Can I get a refund for my Group Buy purchase? I changed my mind. The nature of the GB process means that funds for refunds are not available after submission of the group payment to the manufacturer. Refunds may not be available after submission of your Group Buy order. Refunds will not be available after bulk order submission to the vendor. Refunds may be made available on a case-by-case basis at our discretion.