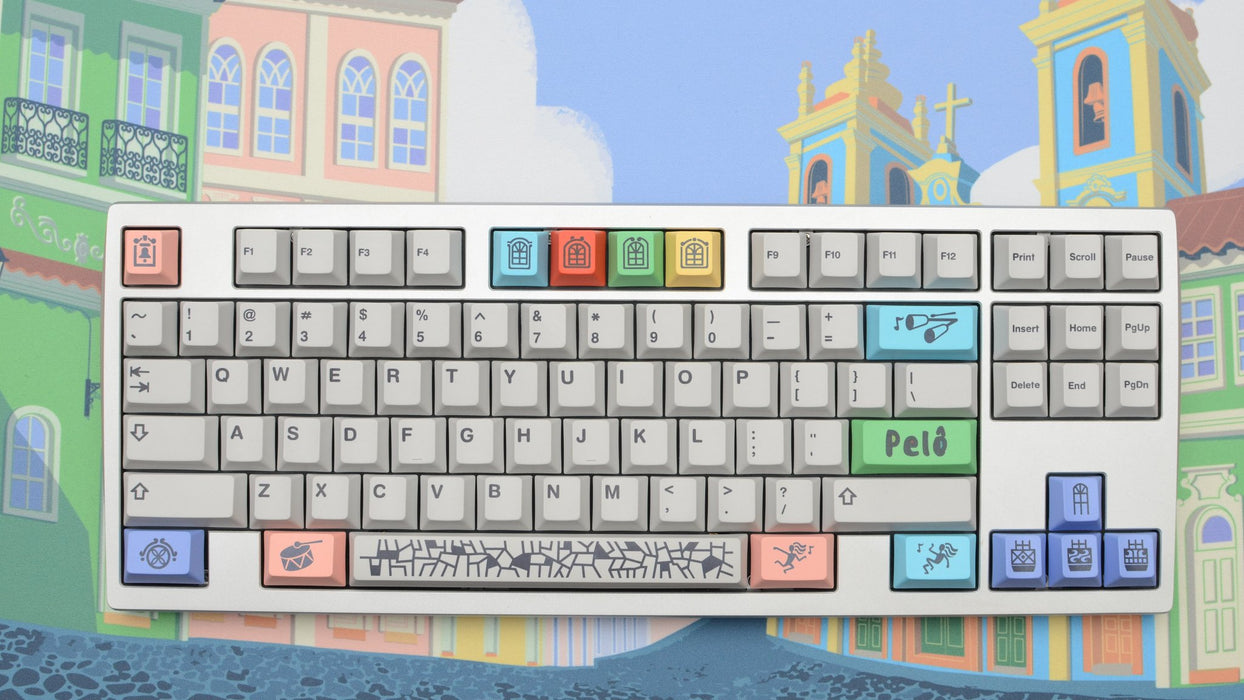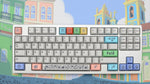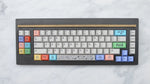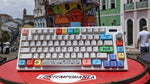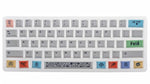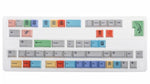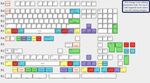 NicePBT Pelo Keycaps
Original price
$0.00 CAD
-
Original price
$0.00 CAD
$109.98 CAD
-
$109.98 CAD
Current price
$109.98 CAD
Availability:
in stock, ready to be shipped
Shipping Timeline: 1-2 Business Days


CannonKeys is happy to bring NicePBT Pelô to you!
All of the images shown are of the actual product in hand - no renders!
Designed in-house by our very own Ana, this set consists of Cherry Profile, Dye-sublimated keycaps. We will be offering matching deskmats in the near future, so keep an eye out if you would like to purchase both together!
This set draws inspiration from the Afro-Brazilian heritage-influenced Pelourinho (Pelô) area in Salvador, Bahia, Brazil. The unique culture of Pelô is featured throughout the set with the grey alphas representing the cobblestone streets, while the colorful buildings inspire the mods. Also included are several novelties that bring everything to life!

A big thank you to Vini Seabra and OneCreativeMind for help on this set!
NicePBT is a new keycap manufacturer we've been working with. We hope that we can continue to work with them to keep bringing the price down and quality up!
Keycap specifics
Dyesub PBT Alphas
Several

 

Pelô

 

Themed Novelty Keycaps
Shifts included: 1.25u, 1.75u, 2u, 2x 2.25u, 2.75u
Spacebars included: 1.25u, 2u, 2.25u, 2.75u, 2x 6.25u, 2x 7u
These keycaps also adhere to this quality
disclaimer.FAQ: https://www.deskhero.ca/pages/faq
Please do not combine with other group buys. Your order may be cancelled. 
Group Buys

What is a group buy? Group Buys are a method of sale similar to a pre-order. Payments are collected ahead of time in order to submit a bulk order to a manufacturer for production. Due to this, there is often an extended timeline from the order date to when the product is shipped out, with these timelines ranging from a couple weeks to several months. In all Group Buys posted here on the site I will include on the order page an estimated timeline for production and shipment.
You missed your estimated timeline. What's going on? We provide weekly updates for all group buys, so that customers can stay informed and up to date on the progress. Many times unforeseen issues can occur, which can cause delays.
Can I get a refund for my Group Buy purchase? I changed my mind. The nature of the GB process means that funds for refunds are not available after submission of the group payment to the manufacturer. Refunds may not be available after submission of your Group Buy order. Refunds will not be available after bulk order submission to the vendor. Refunds may be made available on a case-by-case basis at our discretion.