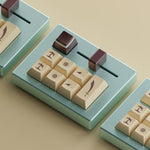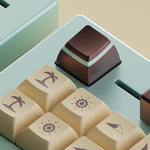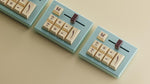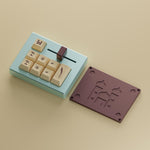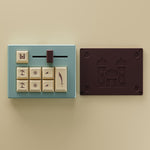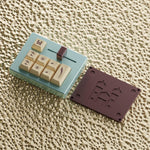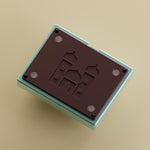 KAT Oasis - Keebwerk Nano.
Group Buy Ended
Original price
$164.99 CAD
-
Original price
$164.99 CAD
$164.99 CAD
-
$164.99 CAD
Current price
$164.99 CAD
Availability:
Out of stock
Description

The nano. slider series can be used for various applications, from Volume Control to Photo Editing, any program that uses hot-keys and MIDI controlling can make use of this device. The devices firmware is all open-source and can be found at www.keebwerk.com
Estimated Timeline: 
KAT typically begins shipping a year after the end of the Group Buy. Q2 2021.
Specifications
QMK + MIDI Controlled Firmware
Full Aluminium Build
KAT Oasis Nano. Keycap included
KAT Oasis standard keycaps are to be ordered separately
Limited Edition Aluminium Bottom Plate
Kailh Hot-Swap PCB
Custom Keebwerk Tacit Silent Switch
Green Stem - 67G Actuation
Bourns Potentiometer
Further Details at www.keebwerk.com
Designed and Built in Germany
CHERRY MX Switches included
RGB Underglow *Used with Transparent Base* (Not glowing through switches)
Per switch LEDs are compatible (3mm or 2x3x4mm depending on switch)
The firmware has a steeper learning curve, please visit keebwerk.com/support before ordering.