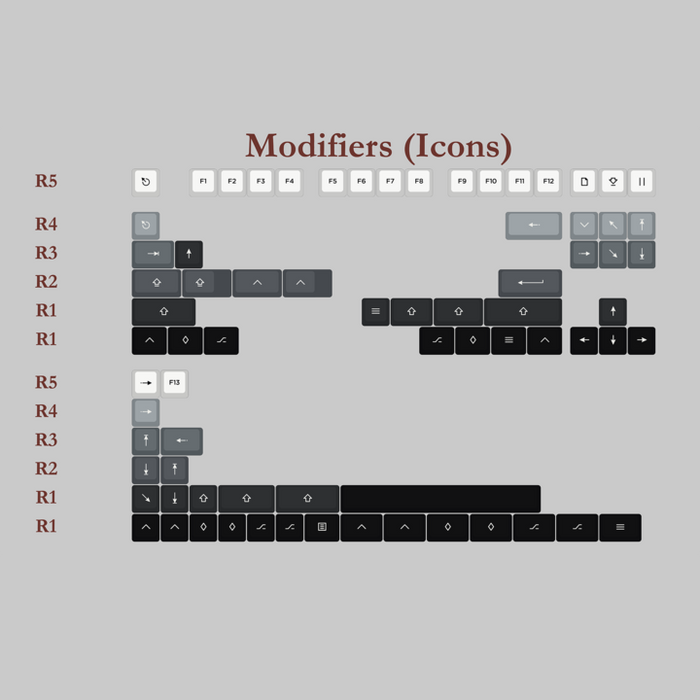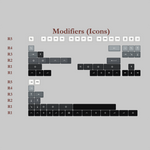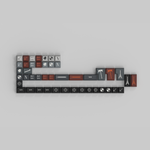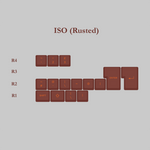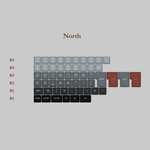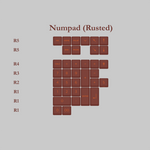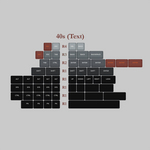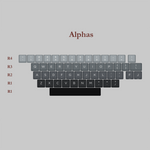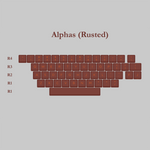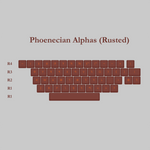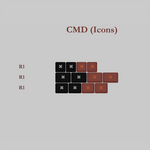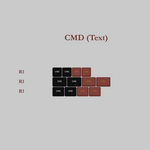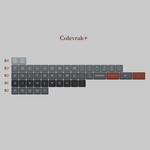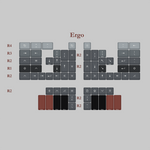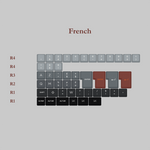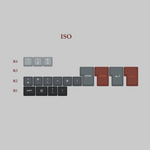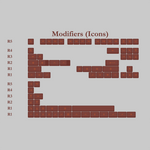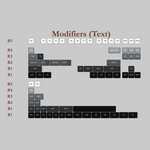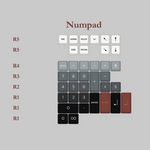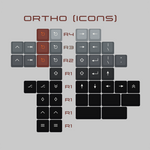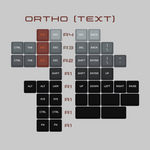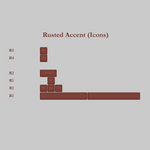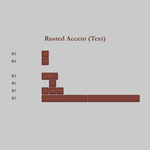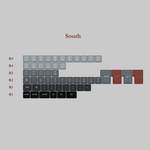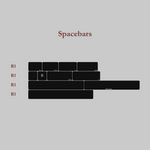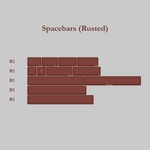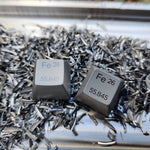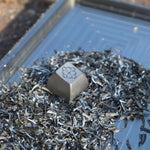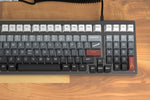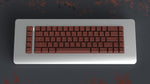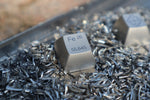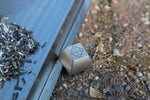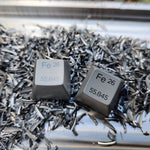 Kat Iron Keycaps
Original price
$11.99 CAD
-
Original price
$99.99 CAD
Availability:
Only 11 left!
Availability:
Only 9 left!
Availability:
in stock, ready to be shipped
Availability:
Only 5 left!
Availability:
Only 3 left!
Availability:
Only 1 left!
Availability:
Only 12 left!
Availability:
Only 2 left!
Availability:
Only 1 left!
KAT Iron Inspiration
Iron is extremely interesting, of the utmost importance in human history and since when trying to match its likeness with plastic poses a bit of a problem, which in my mind could be solved using a gradient.
This allowed to show either the different colours that iron/steel can appear in varying forms and light. However I love the effect of oxidation,  with optional hints of rust, or a full on rust layout you get what I believe to be a very verstatile, interesting set in a profile that offers a wide range of kits for the wide range of boards available.
Continuing to expand on this, I love being able to tie seemingly unrelated things into a overarching theme.  Using influences in Biology, Chemistry, and human history a range of mini-themes emerged under the larger umbrella of a simple, amazing element.

With the kit flexibility that comes with KAT, I wanted to have an alternate alphas that fit the theme, after looking at a few options I came across the Phoenician alphabet, which fit perfetly as its origin came about in the early Iron age of history. It spread throughout the Mediterranean world and was adopted by many cultures. And it just looks amazing IMHO.
Not in Canada? No problem - check out these proxies in your region! 

The images shown are renders of the product and are only used to estimate the final product. The end product may vary in color from the renders as they are not guaranteed to be 100% accurate to the end product. By purchasing this product, you are agreeing to the above terms.

Please do not combine with any group buys. Your order may be cancelled.