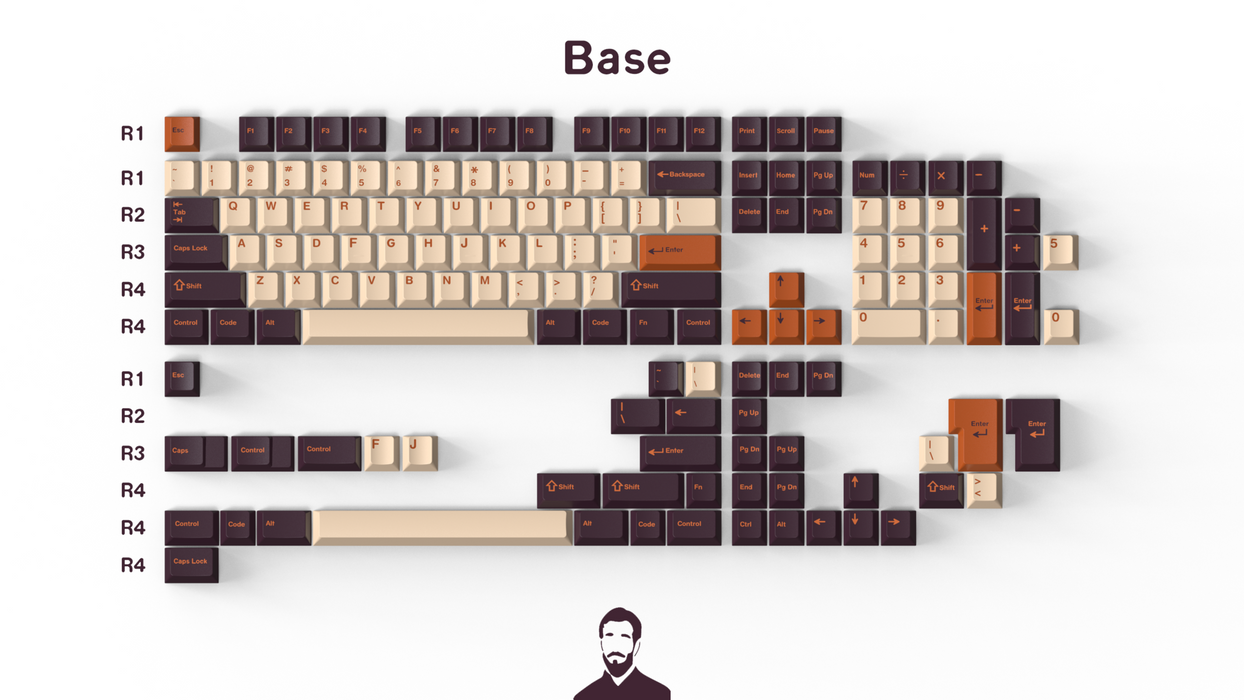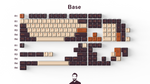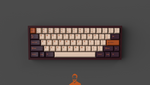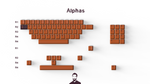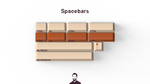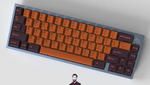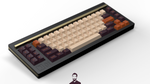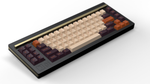 GMK Thai Tea Keycap
Sold out
Original price
$65.99 CAD
-
Original price
$244.99 CAD
Original price
$65.99 CAD
Availability:
Out of stock
Availability:
Out of stock
Availability:
Out of stock
In Stock and ready to ship! 1-3 Business Days
After creating GMK Taro, PWade3 was peer pressured to make yet another drink-inspired keyset. The product of that was an April Fools' Day joke that people seemed to like. Never one to ignore the demands of the people, he brings you GMK Thai Tea.
It's been a long time coming, but finally pwade3 is confident in bringing Thai Tea to the masses. After creating the set as a gag resulting from a vocal minority who wanted another drink-themed colorway, he thought that what he made was good enough to test on the open market. 
Do you like drink-themed keycaps and the intersection of a joke idea and brilliant color combination? Then you're going to want to check out GMK Thai Tea from pwade3, the creator of GMK Taro and GMK Analog Dreams. 
Details
Double-shot ABS
Cherry Profile
Designed by Pwade

Please do not combine with other group buys. Your order may be cancelled. 
Group Buys

What is a group buy? Group Buys are a method of sale similar to a pre-order. Payments are collected ahead of time in order to submit a bulk order to a manufacturer for production. Due to this, there is often an extended timeline from the order date to when the product is shipped out, with these timelines ranging from a couple weeks to several months. In all Group Buys posted here on the site I will include on the order page an estimated timeline for production and shipment.
You missed your estimated timeline. What's going on?We provide weekly updates for all group buys, so that customers can stay informed and up to date on the progress. Many times unforeseen issues can occur, which can cause delays.
Can I get a refund for my Group Buy purchase? I changed my mind.The nature of the GB process means that funds for refunds are not available after submission of the group payment to the manufacturer. Refunds may not be available after submission of your Group Buy order. Refunds will not be available after bulk order submission to the vendor. Refunds may be made available on a case-by-case basis at our discretion.
Valentine's Sale ends February 14, 2023. Discount applies to merchandise only, not value of gift cards purchased, packaging, applicable taxes or shipping & handling charges. No adjustments on previous purchases. Not valid for cash or cash equivalent. While quantities last.