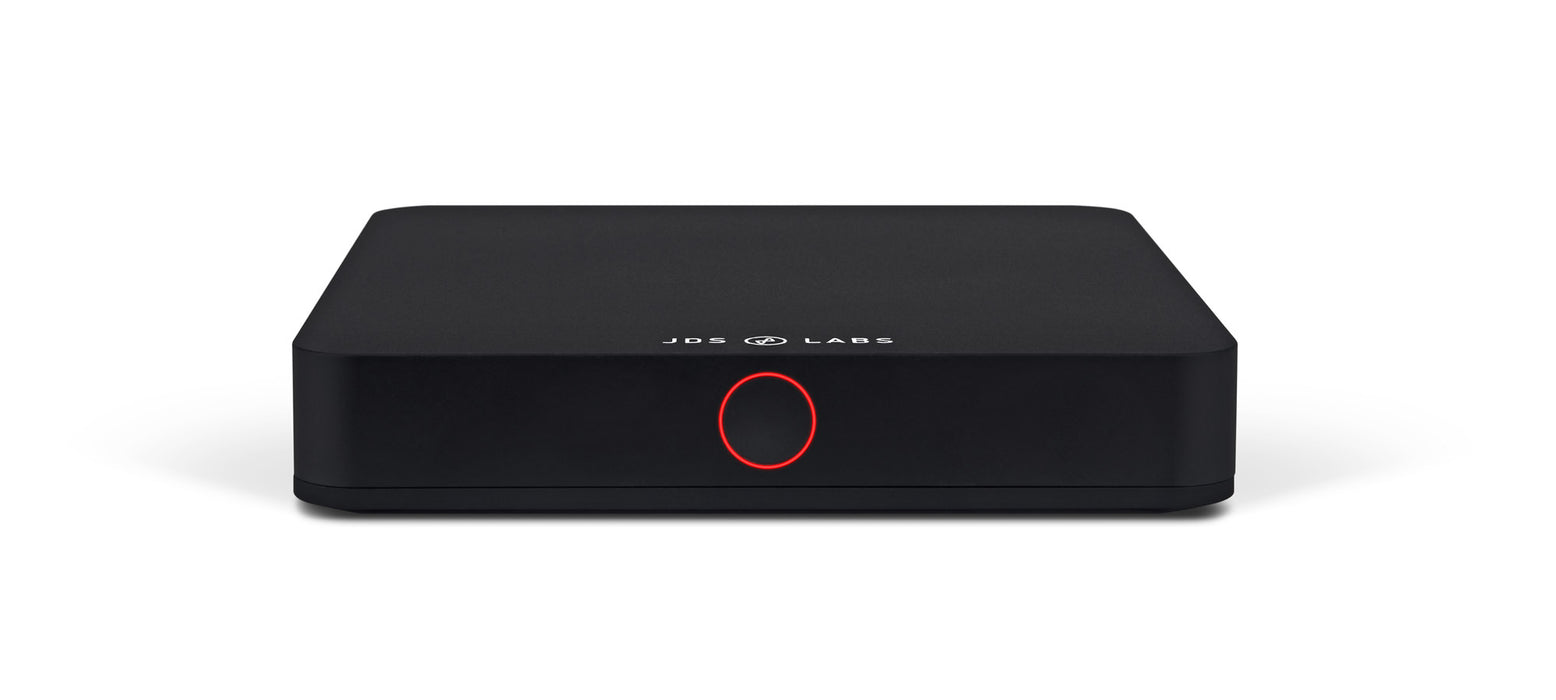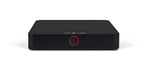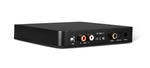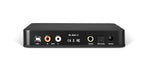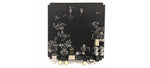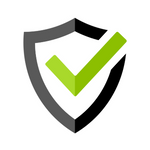 EL Dac II
Sold out
Original price
$394.00 CAD
-
Original price
$394.00 CAD
$394.00 CAD
-
$394.00 CAD
Current price
$394.00 CAD
Availability:
Out of stock
SIMPLIFIED AUDIO, RE-ENGINEERED
We designed the Element Line for precision fit and function. EL DAC II furthers the exceptional performance of its predecssor with relay muting, an XMOS based USB Class 2 engine with MEMS oscillator, transformer isolated coaxial input, and higher performance optical input. Stack with EL Amp II for single button switching between headphones and speakers.



MEMS OSCILLATOR

EL DAC II's USB engine is clocked by an SiTime MEMS oscillator with ±10ppm frequency stability, delivering pristine jitter.

RELAY MUTING

Microprocessor controlled relays are standard in EL DAC II so that power up and input mode changes are free of audible transients.

USB AUDIO CLASS 2

EL DAC II supports up to 32/384kHz PCM over a custom XMOS XU208 based UAC2 engine. While we claim no measurable superiority of high sampling rates, UAC2 and ASIO support satisfy your pursuit of bitperfect listening.

 


EXTERNALLY POWERED

EL DAC II is powered by a perfected supply network, with an external AC transformer and 13 regulators that ensure consistent rail voltage and super low ripple. Never be bothered by USB hubs or OS power difficulties again.

 

LIGHT RING

Enjoy the presence of your EL DAC II with front and center mode selection via a touch-sensitive light ring.

DIFFERENTIAL SUMMING OUTPUT

Differential output of a AK4493EQ DAC is summed by a low noise NJR output stage, with DC coupling throughout. Drive any load you wish.

 

TRANSFORMER ISOLATED S/PDIF

Coaxial S/PDIF input is isolated using a Pulse transformer to minimize the possibility of ground loop noise.

 


4-LAYER PCB

EL DAC II is built an a 4-layer, star grounded  printed circuit board with proper 90-ohm characteristic impedance of its USB input.

 


UPGRADEABLE FIRMWARE

Our custom XMOS based firmware configures and manages EL DAC II's USB input and AK4493, with DFU support for possible future feature additions.
SPECIFICATIONS
DAC PERFORMANCE
Frequency Response 10Hz-20kHz

+/- 0.13 dB

THD+N 20Hz-20kHz

< 0.0010%

IMD CCIF 19/20 kHz -6.03 dBFS

0.00016%

IMD SMPTE -6.03 dBFS

0.00029%

Noise (A-Weighted)

-110 dBu

Dynamic Range (A-Weighted)

119 dB

Linearity Error -90 dBFS

-0.01 dB

Crosstalk -10 dBFS 100K RCA

-109 dB

USB Jitter Components 12kHz

-126 dB

PCB Stackup

4 Layers

Maximum DAC Line-Output, 100K

2.00 VRMS
DIMENSIONS
Case Dimensions

5.8 x 5.8 x 0.9 in

Weight

13 oz
CONNECTIVITY
Digital Inputs

USB, TOSLINK, and Coaxial S/PDIF

DAC Line-Output

RCA


1.Windows 10 supports 32/384k; XMOS drivers and other operating systems may limit to 24/192kHz.
2.Many sources are unable to reliably transmit at 192kHz.
PACKAGED ITEMS
EL DAC II
16VAC Power Adapter
3ft USB Type A to Type B Cable w/Ferrite
6ft TOSLINK Cable