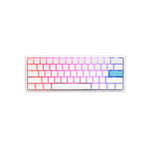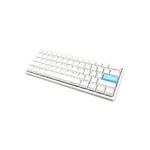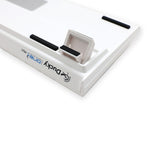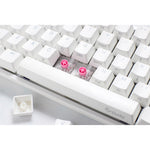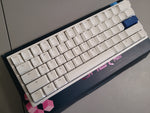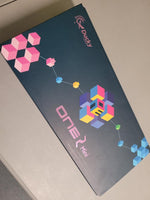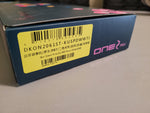 Ducky One 2 Mini RGB White - Kailh Box Pink Switches (OPEN BOX)
Sold out
Original price
$149.99 CAD
Original price
$149.99 CAD
-
Original price
$149.99 CAD
Original price
$149.99 CAD
Current price
$124.99 CAD
$124.99 CAD
-
$124.99 CAD
Current price
$124.99 CAD
Availability:
Out of stock
*FINAL SALE*
The Ducky One 2 Mini is the minimalist 60% keyboard for the typists who would rather have a clean desk space rather than extra keys. This all white design is now available in three variations of Kailh Box Switches.
Version 2: Features 2 more LED's placed under the spacebar for more even light distribution; Improved design of PCB for enhanced connection stability; increased functionality from DIP switch
New RGB Interface - The new interface allows you to now customize the RGB lighting via software while still being able to customize it manually without software on the physical keyboard
Includes Ducky Year of the Rat Limited Edition spacebar.
Kailh Box Switches - These switches are designed with a [ ] or O shaped stem which provides three essential benefits: Dust and debris protection of the inside of the switch, stabilize the stem against the housing, and spill resistance.
Available in four variations of Kailh Box Switches - Brown (Tactile), Red (Linear), Pink (silent).
Double Shot Keycaps - Experience comfort and clarity with Duckys double shot molded keycaps made from PBT and ABS plastics. The absolute best keycaps for the office, casual use and for gaming
USB N-Key Rollover - Have confidence in your keystrokes as ducky keyboards can handle any number of simultaneous key presses. This can also be switched to 6-Key Rollover
True RGB Backlighting - Customize your backlighting with complete RGB customization. Use the single key function to map out zones, and choose the exact colour with Ducky's RGB blending functions
Backlighting Effects - Choose from an assortment of preset backlighting effects and adjust the speed of the animations to your liking
Ducky Macro V2.0 - Remap your keyboard layout and save up to 6 profiles. Plus 3 implementation options and 6 record options
World Renowned Build Quality - Above an beyond build quality with dual layer PCB (circuit board), SMD RGB lights soldered from the back and strong PBT plastics provide a solid unit with a longer life expectancy
Three Stage Feet - Two stage feet with rubber stoppers provide a firm platform at your desired angle
Detachable Cable - Includes a detachable USB-C cable for easy transporation and replacement.
Extra Accent Keys -

 

Each case comes with different colour/pattern accent keys chosen at random.