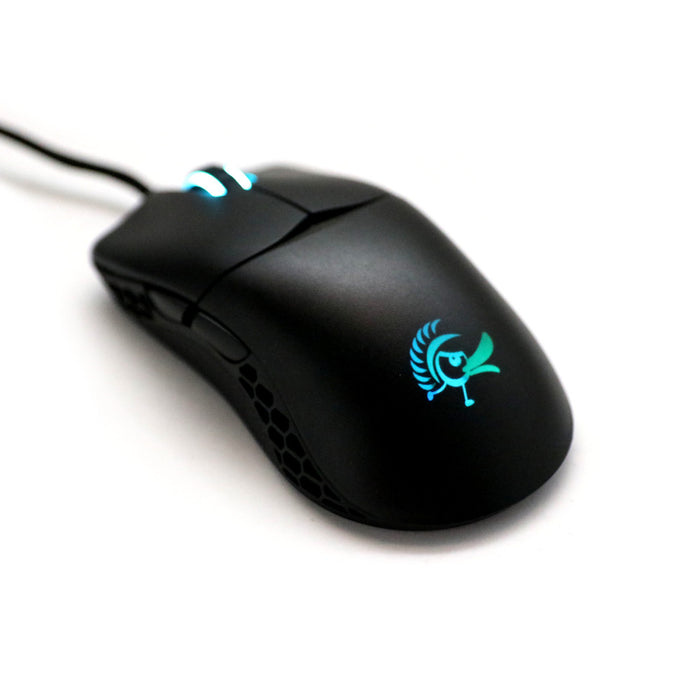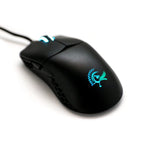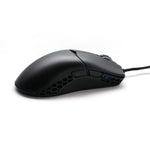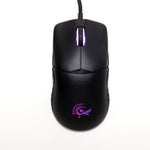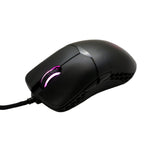 Ducky Feather
Sold out
Original price
$89.99 CAD
-
Original price
$89.99 CAD
Availability:
Out of stock
From the makers of the worlds top performing mechanical Keyboard, Ducky introduces the Feather, an ultra-lightweight mouse designed to take performance, durability and reliability to the highest standard that you find in all Ducky products.
Lightweight design meets design and Structural Integrity: Don't let the 65 gram weight fool you, this mouse has a lot packed under the hood and it is all encased in a sleek yet structurally impressive form factor.
Clicky Huano switches: If you have never heard of Huano switches before, well then let this be your introduction. These switches are highly responsive with a dense yet satisfying click with a deep snap and a quick rebound. These switches are graded at 50 Million clicks.
PixART PMW3389DM Sensor: The highest level Pixart sensor on the market offer pixel perfect tracking with zero mouse acceleration with no spin outs, adjustable 1000 Hz max polling rate, less than 2mm lift-off distance which is also adjustable.
Highly Flexible Paracord: Loose braided cable sheeth offers a a high range of flexibility to make your mouse feel wireless while maintaining the durability and reliability you expect from a wired mouse.
Exclusive strain relief: To enhance the performance and reliability of the paracord cable, the Ducky Feather features a strain relief with an angle adjustment of 7.91 degrees to lift the cable up off the surface to significantly reduce dragging and fraying.
TRUE ambidextrous design: Unlike other mice that claim to have ambidextrous designs, the Ducky Feather is a true ambidextrous design with two additional buttons on the right side of the mouse. These buttons are deactived out of the box to avoid accidental clicks.
Buttons on buttons on buttons..: Yea this mouse has buttons, 7 programmable buttons on the top including the scroll wheel and an additional 3 buttons on the underside which control DPI, Lift off distance and polling rate. There is also a DPI indicator light on the bottom
Diversified ARGB Lighting effects: Configure the lighting effects on the Ducky Feather through prompts on the hardware. You can even customize the 3 areas of the Ducky logo and the scroll wheel to give it your own flare.
Frictionless posibilities: The Ducky Feather comes with PTFE mouse feet preinstalled which offer the highest standard in low friction mouse feet that could previously only be found on the aftermarket. This mouse also includes a 2 mouse replacement sets including larger platform feet and a sensor ring.
Optimized shape for gaming: The shape of this mouse is optimized for claw and fingertip grip styles or palm grip for users with smaller hands. The hump is lower to the ground and comparable to the Zowie FK2 and the Razer Viper.
Enhanced build quality: Nobody does build quality better than Ducky and with this mouse they once again went out of their way to prove this point, with the use of high grade Purple and gold PCB's, Sensor and component dust cover, the implementation of FFC internal cables and smart packaging to avoid cable defects
Dimensions: 59mm width at grip, 124mm long and 36mm tall at the hump.
Weight: 65 Grams of balanced weight
All Black Friday items are

 

FINAL SALE.

  There are

 

NO REFUNDS OR RETURNS

 

on these products.