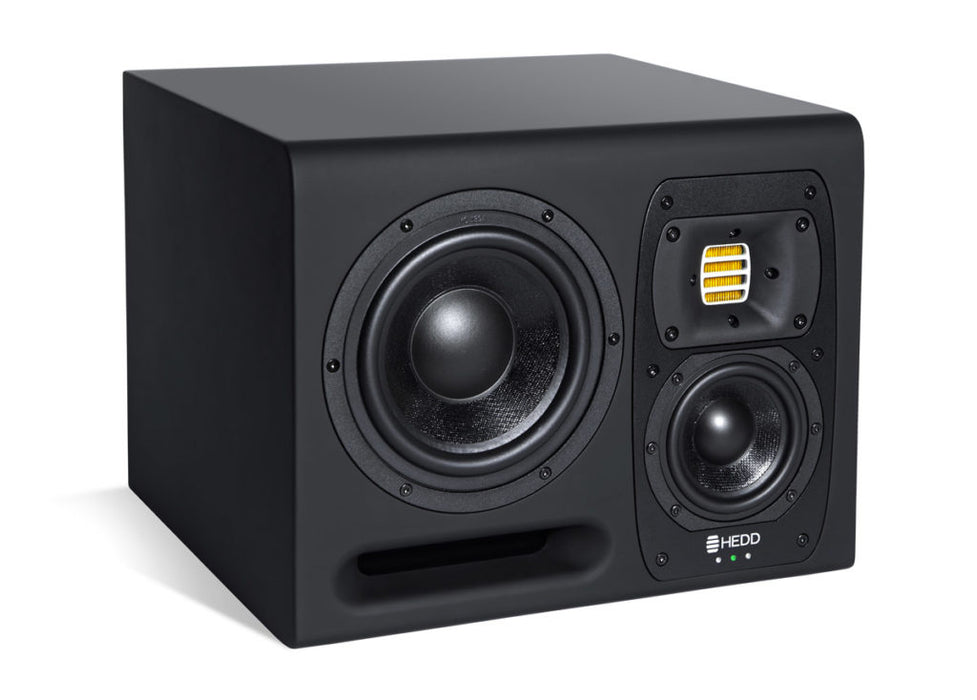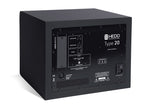 HEDD - Studio Monitor Type 20
Original price
$2,999.00 CAD
-
Original price
$2,999.00 CAD
$2,999.00 CAD
-
$2,999.00 CAD
Current price
$2,999.00 CAD
Availability:
Only 10 left!
Studio Monitor HEDD Type 20
The HEDD Type 20 is a fully-fledged 3-way-system stuffed into a sleek and small footprint cabinet. It gives you the best of both monitoring worlds: convenient dimensions to easily fit the speakers into compact recording, mastering, or sophisticated home studios and the complete skill set of a full-range midfield monitoring system.
The Type 20 is based around a strong, rubber-coated cabinet, that incorporates our self-designed Honeycomb-sandwich woofers (7" bass / 4" midrange) and the HEDD Air Motion Transformer tweeter for the most alive and accurate high frequency reproduction. Three 300W Class-D ICEpower modules work in the amp section of these analog speakers. The sound of this ultra-compact monitor is just magic: pristine, powerful and effortless with all the advantages you get from a dedicated 3-way-system. The Type 20 can be noted for its wonderful clarity in the midrange, offering better dynamics and an increased three-dimensionality across its sound stage. With a frequency spectrum ranging from 50kHz all the way down to 32Hz, the Type 20 can manage the most complex and challenging audio situations. It offers you analog monitoring with digital expansion at the highest level.
The Type 20 incorporates the versatlile HEDD Bridge card system. Besides standard analog connections (XLR/RCA), you can insert optional input-cards for full Dante / Audio-over-IP functionality into the free slot on the backpanel of the speaker.