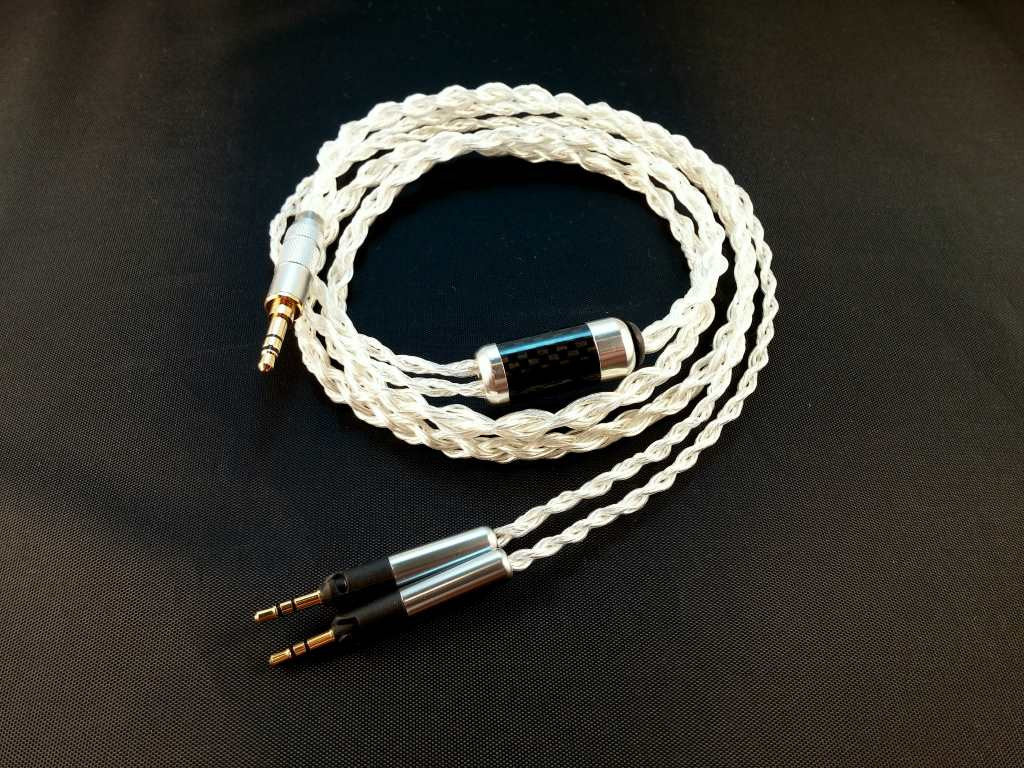 Experimental 12-core Silver Truthseeker! For Audio-Technica R70X
I've been toying with the idea of going even more ridiculously premium and increasing the number of wire cores to the Silver Truthseeker from 8 to 12, and possibly even 16 (or more!) in the future :) 

As as thank you I've asked a few customers if they were interested in the upgrade, and unsurprisingly they all accepted hehe. 

Here's a few pics of probably the most badass Hivemind Cable yet!
Specifications
Headphone Type: Silver Truthseeker for Audio Technica R70X
Wire Type: Silver UP-OCC 25AWG wire
Number of wire cores: 12
Strands per core: 7
Length: 4ft
Splitter: Carbon Fiber & Aluminum mini-splitter
Termination: Oyaide style 3.5mm (1/8") straight