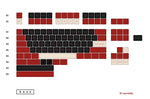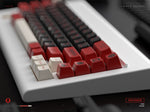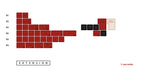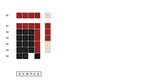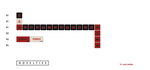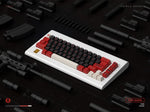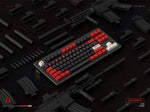 SP SA Silent Assassin
Group Buy Ended
Original price
$1.40 CAD
-
Original price
$178.00 CAD
Availability:
Out of stock
Availability:
Out of stock
Availability:
Out of stock
Availability:
Out of stock
Availability:
Out of stock
Availability:
Out of stock
Availability:
Out of stock
Closing Date: Jan 29, 2021
Estimated production completion at Signature Plastics is September 2021. --> New estimate: SP has stated that production will not be completed this year and is likely completing early 2022.
Experience the assassin's swift and deadly intensity firsthand with this Signature Plastics keycap set. Inspired by Agent 47 of the Hitman series, rich red permeates its deep gray; splashes of formal white accent your primary targets. With an arsenal of sublegends and stealthy novelties at your disposal, you'll take out all of your marks in impeccable style and leave without a trace.
Designed by Triple Agency
Produced by Signature Plastics
SA Profile
ABS

 

Doubleshot
Please do not combine with other group buys. Your order may be cancelled. 
Group Buys

What is a group buy? Group Buys are a method of sale similar to a pre-order. Payments are collected ahead of time in order to submit a bulk order to a manufacturer for production. Due to this, there is often an extended timeline from the order date to when the product is shipped out, with these timelines ranging from a couple weeks to several months. In all Group Buys posted here on the site I will include on the order page an estimated timeline for production and shipment.
You missed your estimated timeline. What's going on?We provide weekly updates for all group buys, so that customers can stay informed and up to date on the progress. Many times unforeseen issues can occur, which can cause delays.
Can I get a refund for my Group Buy purchase? I changed my mind. The nature of the GB process means that funds for refunds are not available after submission of the group payment to the manufacturer. Refunds may not be available after submission of your Group Buy order. Refunds will not be available after bulk order submission to the vendor. Refunds may be made available on a case-by-case basis at our discretion.
Not in Canada? No Problem!
Yutop (Asia)