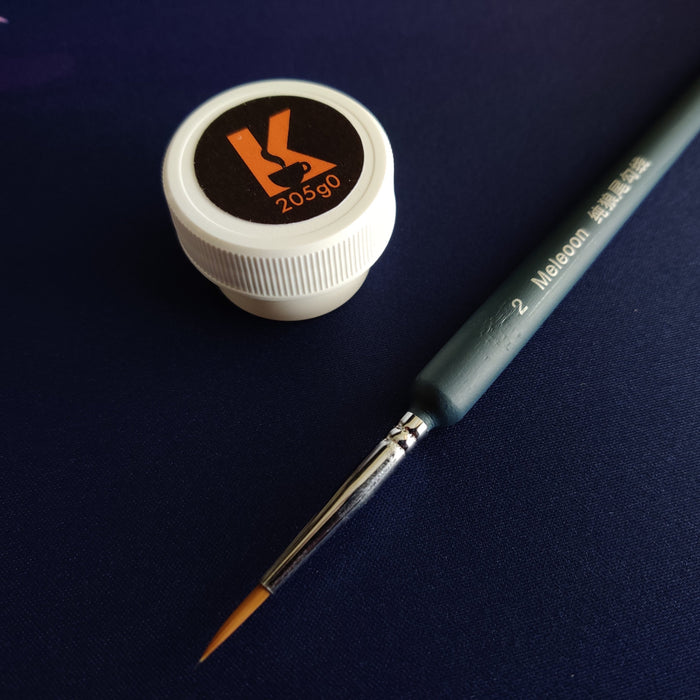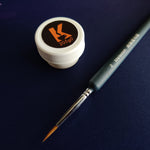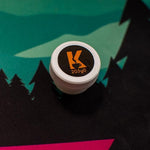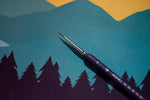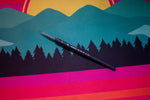 Krytox 205g0 Lube & Brush Kit
Sold out
Original price
$14.99 CAD
-
Original price
$17.99 CAD
Availability:
Out of stock
Availability:
Out of stock
Krytox™ GPL 205g0
Krytox™ GPL 205g0 is a high viscosity lubricating grease. Approximately 5ml.  Enough for around 400 switches.
Please note that this is an industrial product. Deskhero is not responsible for any damages from inexperienced usage. Do not ingest or leave on skin.
**** USE WARNING ****
Lubricant cannot be cleaned with soap and water and is resistant to many solvents. 
Although the lubricant is chemically stable and non-hazardous please wear gloves and place a protective layer of drop-plastic below any working surface.  Spills are difficult to clean, and the lubricant will transfer from an operators hands to any surface they may touch. Avoid direct contact to skin.
Please clean up any accidents with a microfiber cloth.
Premium Lubing Brushes
Size: Round 2
These premium brushes are made for long-term use and won't fall apart halfway through a lube job. The grip is specially designed for comfort and the thin tips allow for precise and even lube application on switch parts.
As a best practice, we recommend using a separate brush for each type of lube to avoid mixing and contamination.
Round brushes are great for beginners and those who want very fine control over lubing.
Please note that all lubricant with lubing brush purchases are non-returnable & non-refundable. ALL SALES ARE FINAL.