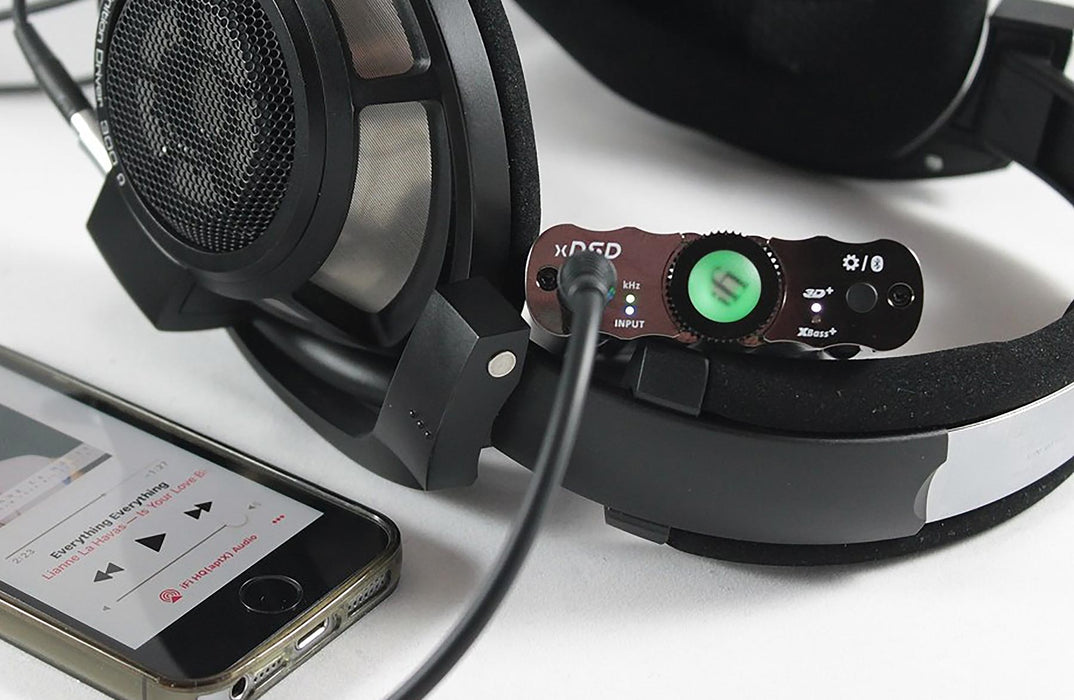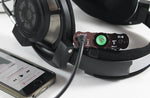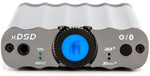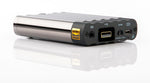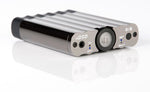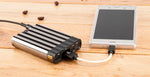 iFi xDSD
Sold out
Original price
$548.99 CAD
-
Original price
$548.99 CAD
$548.99 CAD
-
$548.99 CAD
Current price
$548.99 CAD
Availability:
Coming soon
xDSD
Our portable DAC
 

and headphone amplifier will improve the sound quality of your music.

Whether you are listening via headphones on the bus or via your system on the sofa, the award-winning xDSD makes your music sound better. 
Hi-Res. Future-proof.
The xDSD plays high-quality digital audio file formats up to DSD512. Listen to your favourite tracks as they were meant to be.
In love with Hi-Res streaming? Listen to Tidal HiFi and Spotify Premium with ease.
The xDSD is also MQA ready straight out of the box. Use with Tidal Masterson your computer or mobile.
Bluetooth freedom
The convenience of Bluetooth® means your headphones connect to the xDSD, leaving your phone or chosen device wire free. Pop the xDSD in your pocket and it's business as usual but with much better sound.
The xDSD boasts both aptX™ and AAC™Bluetooth® for CD-like quality. With standard Bluetooth®, the sound quality drops by 30%, not so with the iFi Bluetooth® implementation. Just a little iFi magic for you!
Superior sonics
With amazing amplification, driven by 500 mW of power, the xDSD handles almost any headphones and it easily partners up with active home speakers.
And, of course, we've included our exclusive optional 'sonic fine-tuning extras' to add further nuances to your listening.
xBass+® cleans and restores the bass to give you a richer, deeper sound and 3D+® opens up your music to bring a live-concert atmosphere into your living room.
Smart. Stylish.
The battery lasts up to 10 hours and 'smart' tech ensures you enjoy optimum listening time adjusted according to your usage. The xDSD has a separate USB charging socket.
And finally, with its metallic chrome finish and elegant, ergonomic design, based upon the Japanese Zen garden, it puts the 'x' back into sexy.
The Burr-Brown True Native® chipset means file formats remain unchanged. Listen to music as the artist intended in the format in which it was recorded.
Listen to Master Quality Authenticated audio straight out of the box. Connect to Tidal Masters and check the option to stream MQA.
Our video tutorials on You Tube show you how.
iFi's exclusive S-Balanced® circuit delivers maximum performance from single-ended and balanced headphones alike.
See our Tech Note to dig deeper.
This unit features the iFi Cyberdrive® headphone amplifier stage. You won't find it in Star Wars or Star Trek. Unravel its mysteries here.
Connect your phone or device wirelessly via aptX™ and AAC™ Bluetooth®.  Whatever your device, we've got it covered. Read more on iFi's take on Bluetooth® here.
We use the USB Type-A connector as it provides a more stable audio connection for better playback and because of the OTG cable for Android and CCK Lightning to USB cable for Apple. The 3.5mm coaxial/TOSLINK combo SPDIF input allows connection to older DAPs and CD players.
Battery life is up to 10 hours. Charging is via the separate USB charging cable included.
USB Input:
up to PCM768kHz & DSD512 (24.6/22.6MHz)
SPDIF Coaxial and Optical Input:
up to 192kHz/24Bit
Dynamic Range:
> 113dB (A)
Volume Control:
-101dB…0dB in 1dB steps
Output power:
> 2.82V/500 mW @ 16 Ohm
> 3.7V/270mW @ 50 Ohm
> 3.8V/48 mW @ 300 Ohm
> 3.8V/24 mW @ 600 Ohm
Line out Level:
> 2.1V @ 0dBFS (& 0dB Volume)
THD &N (1V/16R):
< 0.005%
Output Impedance:
< 1 Ohm
Battery:
3.8V/2200mAh
Dimensions:
95 (l) x67 (w) x19 (h) mm
Weight:
127g (0.28 Ibs)
Warranty period:
12 months