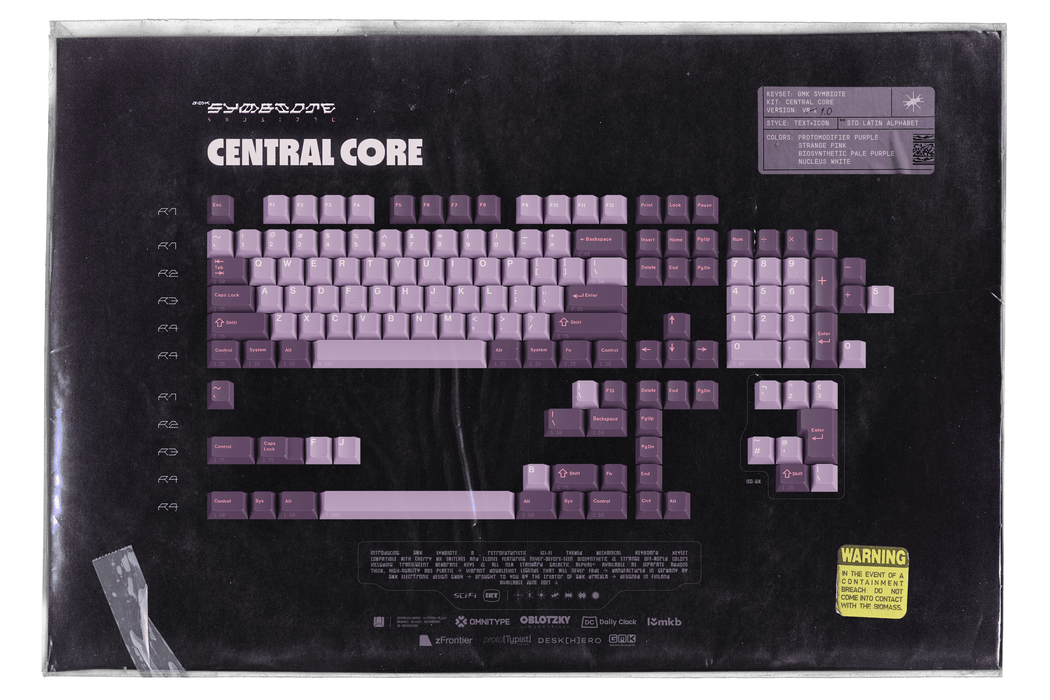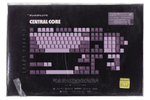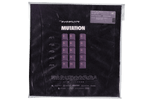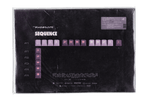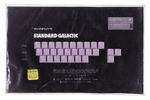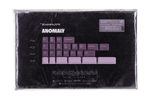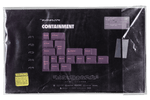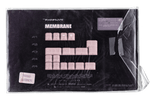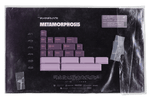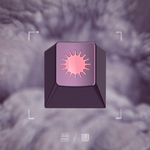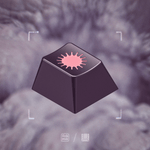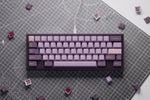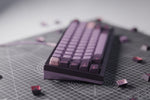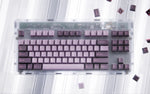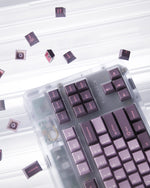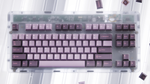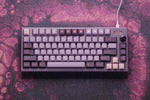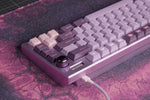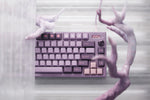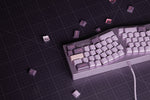 GMK Symbiote - Preorder
Original price
$39.00 CAD
-
Original price
$205.00 CAD
Availability:
Coming soon
Availability:
Coming soon
Availability:
Coming soon
Availability:
Coming soon
Availability:
Coming soon
Availability:
Coming soon
Availability:
Coming soon
Availability:
Coming soon
Availability:
Coming soon
ORIGINAL GROUP BUY INFO:
GB Starts:

 June 11th

 2021
GB Ends: July 9th, 2021
Estimated incubation period end: Q3 2022--->See Updates Page.
⏵  Connecting...
⏵  0% ❘❘❘❘❘❘❘❘❘❘❘❘❘❘❘❙❙❙❙❙❙❙❙❙❙❙❙❙❙❙❙❚❚❚❚❚❚❚❚❚❚❚❚❚❚❚❚❚ 100%
⏵  S:\>_ Uplink established...

⏵  S:\>_ Containment protocol S.Y.M.B. activated
⏵  S:\>_ Subsystems status: EMERGENCY POWER ONLINE. SYSTEMS CRITICAL.



🖬 

DATA_LOG_S20210609: 

All containment efforts have failed. 
Symbiote spread out of control. 
Introducing GMK Symbiote, an unknown life-form that possesses the ability
to combine with mechanical objects, metamorphosized into a new type of hybrid organism.
What started as a symbiotic relationship, turned into complete absorption of the host machine.

A retrofuturistic sci-fi themed mechanical keyboard keyset with pale & organic colors.
Features translucent Membrane keys and new Stadard Galactic Alphas.
Airlock PURGE ⇠
WARNING! ᒲᒷ⅂ ̣ ᔑᒲㇷ∷!𝗂₸ㇷᓭ¦ᓭ ¦リ !𝗂∷ㇷ⊣∷ᒷᓭᓭ 🞻SYS ERR! ⚠ ⚠ ⚠
Purge unsuccessful, total infestation imminent in 0(zero) days

Projected contamination ground zeroes:
│
├── US: Omnitype
├── EU: Oblotzky Industries
├── UK: Proto[Typist]
├── CA: Deskhero
├── OCE: Daily Clack
├── SEA: Ilumkb
└── ASIA/INT: ZFrontier

Data recovery still processing... ◰◱◲◳

█▎▌▛▞▙▗▝▟░░
 Dont forget to grab the matching deskmat here!
Central Core
The central core infected by the Symbiote. Retains type variant ISO-UK.
Combine with other forms to reach maximum potential of the evolution cycle.
Standard Galactic
It tries to communicate with you using strange glyphs. The Standard Galactic Alphabet (SGA),
originally created for the Commander Keen video game series. Replaces keys from A-Z.
Metamorphosis
Allows the Symbiote to adapt to even more types of different hosts.
A metamorphic transformation that grows various tentacle lengths in the process.
Anomaly
A specialized form of the Symbiote able to combine with even the rarest of host machines.
Mutation
A mutation that spreads to all available vertical host columns.
Includes mutation variants [M1-M10].
Containment
Activate containment protocol

 

S.Y.M.B.

 

in an attempt to prevent the Symbiote from consuming everything.
Sequence
The Symbiote sequence. Purpose unknown. Infects the entire F-row or any vertical column.
Trait [F13] does not offer protection against the sequence.
Membrane *TRANSLUCENT*
The Symbiote develops external translucent membranes across the surface of the host.
 FAQ: https://www.deskhero.ca/pages/faq
Please do not combine with other group buys. Your order may be cancelled. 
Group Buys
What is a group buy? Group Buys are a method of sale similar to a pre-order. Payments are collected ahead of time in order to submit a bulk order to a manufacturer for production. Due to this, there is often an extended timeline from the order date to when the product is shipped out, with these timelines ranging from a couple weeks to several months. In all Group Buys posted here on the site I will include on the order page an estimated timeline for production and shipment.
You missed your estimated timeline. What's going on? We provide weekly updates for all group buys, so that customers can stay informed and up to date on the progress. Many times unforeseen issues can occur, which can cause delays.
Can I get a refund for my Group Buy purchase? I changed my mind. The nature of the GB process means that funds for refunds are not available after submission of the group payment to the manufacturer. Refunds may not be available after submission of your Group Buy order. Refunds will not be available after bulk order submission to the vendor. Refunds may be made available on a case-by-case basis at our discretion.