GMK LUX
An elegant and luxurious black and gold GMK set
Proposed Kits*
Core
The Core kit is your starting point and provides layout coverage for fullsize, 1800, TKL, 75%, 65%, FC660-like layouts or 60% keyboards. Some notable inclussions are 1.00u, 1.25u and 1.50u Lux keys; the gold accent esc, enters, and arrows; 2.00u, 2.25u and 2.75u space keys; a second B for ergonomic keyboards and UK-ISO layout support.
Space Bars
The space bars kit extends Lux's layout support by including two 6.00u spacebars so you can cover your HHKB, and Cherry G80-1800 keyboards. The kit also includes accent space bars for standard and split keyboards.
* Kits are not final and may be subject to change.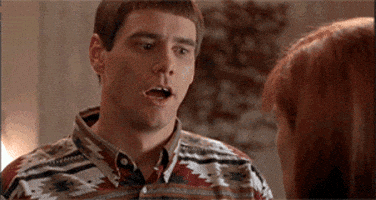 Q: The previous Lux IC (RIP) had a red accent kit, are you considering adding one?
A: Yes, but I think the set looks good with just black and gold. There are other more important things.
Q: RAMA Caps?
A: Yes.
Q: Deskmat?
A: Already designed one. No, it's not a hexagon gold.
Q: Why does the core kit include X but not Y?
A: Because I thought that including X was more preferencial than including Y.
Q: I don't like the Lux keycaps.
A: That's not a question. I like them, and they are not going away.
Q: Icon mods?
A: No.
Q: Numpad with sublegends?
A: Yes, I don't mind those.
Q: [Sublegends] kit? [Alternate alphas] kit?
A: No and no. Let's keep it simple and easy.
Q: Why Alice layout coverage on the base kit?
A: Because there's like 12 clones of that board on the IC stage and it's just a B. The split space bars can also be used by other keyboards.
Q: Colemak, Ergodox, Norde?
A: No.
Q: Forties kit? Minivan?
A: Possible, but unlikely. No.
Q: Why two tabs instead of X?
A: It's a chunky base kit, and this would allow you to reuse the leftover mods.
---
Specs
- Made in Germany by Electronic Design GmbH
- Original Cherry Corp. profile
- 1.50mm thick doubleshot ABS keycaps with legend that will never fade
- Compatible with the often copied, never reached Cherry MX switches and clones.
NOTE: This is a Group Buy, and Group Buy terms and conditions apply. The estimated date of delivery is just that - an estimate. Delays and setbacks may occur. Upon purchase, you will be charged immediately. And by purchasing this item, you acknowledge everything stated above. There are no refunds or cancellations for this order.  For more information, check out our FAQ
If you order other products with this GB, they will be delayed, and ship when the GB ships!
Not in the Canada? No worries! We have a proxy for you!