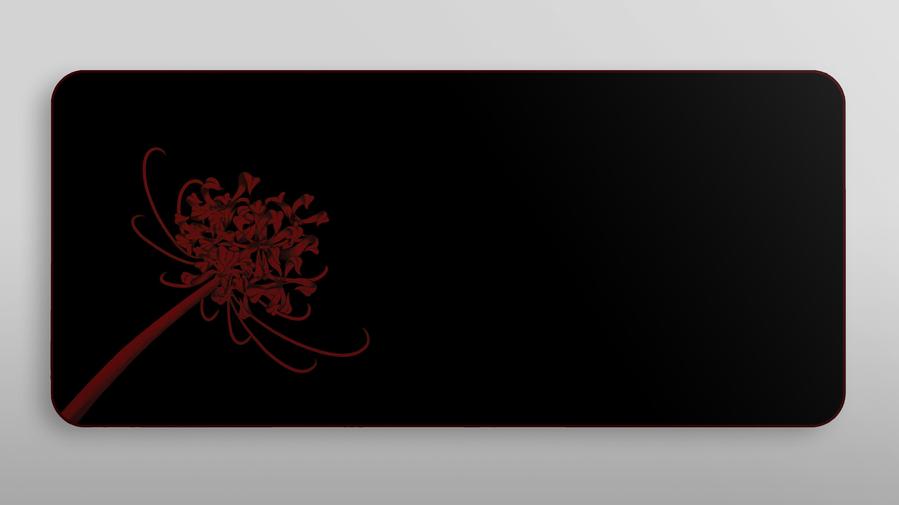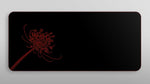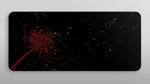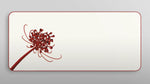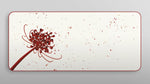 Deskmat - GMK Higanbana [Group Buy]
Group Buy Ended
Original price
$0.00 CAD
-
Original price
$0.00 CAD
Availability:
Out of stock
Availability:
Out of stock
Availability:
Out of stock
Availability:
Out of stock
Timeline
Group Buy Start: July 9, 2021
Group Buy End: August 9, 2021
Estimated Ship Date: Q4 2021--->Delayed. See Weekly Updates 


This set is inspired by a flower called Higanbana, also known as 彼岸花(ひがんばな), 曼珠沙華, or Red Spider Lily. The scientific name of the flower is Lycoris radiata. The flower has a special feature where it only has either the flower or the leaves. The leaves bloom after the flower withers, or vice versa. This feature has led to several myths and backstories, primarily from countries like Japan, China and Korea. Read more about them in the interest check thread below!
Dont forget to grab the matching keyset here! 

🖼 DESKMAT SPECIFICATIONS:
Extra large (XL) size, 900x400mm (~35.4 x 15.7 inches) with 4mm thickness

Anti-fray stitched edges

High quality cloth top and rubber anti-slip bottom
Not in Canada? No problem - get this set from a vendor near you!
FAQ: https://www.deskhero.ca/pages/faq

Can I combine a Group Buy's matching deskmat with the keyset in my order?

Unfortunately no.  There was a time where orders allowed to add deskmats and keysets together but due to the nature of production -deskmats often come many months before the keysets arrive.  There is simply not enough space to store deskmats for months at at time. 

This may change in the future, and some sets may allow it depending on manufacturing timelines for both the keysets and deskmats.
The sample deskmat in the photo differs slightly from the production units. The image is the best representation of what the final product will look like. Because of the printing method used, there is a possibility of a slight difference in color between units in the same batch. By purchasing this product, you are accepting this risk.