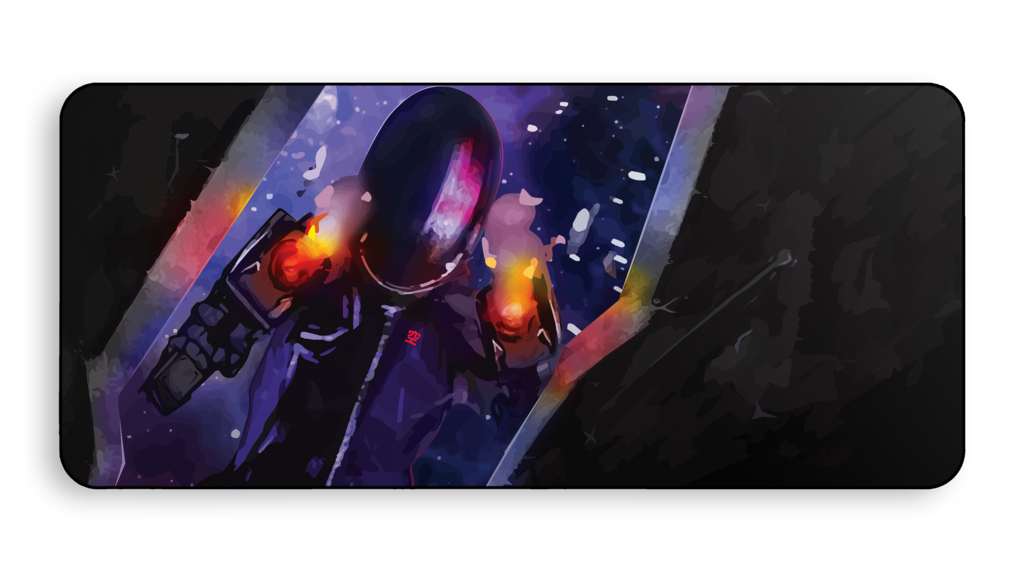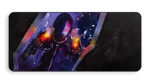 Deskmat - Alexotos x TKC - Suited Up for Aether
Sold out
Original price
$35.00 CAD
-
Original price
$35.00 CAD
Availability:
Out of stock
Closing Date: Jun 26, 2020
Expected Ship Date: Sep 25, 2020
Dont forget to grab the matching keyset here!
Designed by Alexotos in collaboration with Kris Twum.
Keeping in theme with mysteries and exploration of the universe, the Suited Up deskmat is the companion piece to the Aether keyset. Featuring a shadowy figure in the near distance, you can keep them trigger disciplined with your daily driver on top.

About the deskmat:

Stitched edges
3mm thick
High quality printing process
900mm x 400mm
About AETHER
空 (Kū or sora)
Often translated as "Void", but also meaning "sky" or "heaven", represents those things beyond our everyday experience, particularly those things composed of pure energy and beyond; the emptiness that the energy is made up of. Bodily, kū represents spirit, thought, and creative energy. It represents our ability to think and to communicate, as well as our creativity. It can also be associated with power, creativity, spontaneity, and inventiveness.
æther or ether 
/aether (/ˈiːθər/)/

noun According to ancient and medieval science, aether (quintessence) is the material that fills the region of the universe above the terrestrial sphere.
A Note from Alexotos
What Is Aether?

"Aether was designed out of some of my favourite colours and fine-tuned to best match the Switch Swirl desk pad. With that in mind, I wanted there to be a gradient between the darker keycaps without it being overwhelming. From the bright and bold red found on the mat, to the darker shades of purples and blacks, Aether was born. The name 'Aether' was suggested to me by my friend and colleague, Kris Twum. Aether is the material that fills the region of the universe above the terrestrial sphere. Kris Twum actually played a big role in the creative process, from fine-tuning colors and concepts.

We also didn't want to pick a generic font so we went with Titillium. Which is a clear choice as it's a widely used web font that features an aesthetic we could get behind, and that we felt best suited the set. The mod icons were also altered to be slimmer and to match the width of the font, rather than the traditional offerings. To top it off, Kris Twum and I collaborated on a space scene to match the universe aspect of Aether and we made some awesome desk mat art with it."
Not in Canada? No problem! Help save the elephants by grabbing the set at your nearest vendor!
FAQ: https://www.deskhero.ca/pages/faq
Can I combine a Group Buy's matching deskmat with the keyset in my order?

Unfortunately no.  There was a time where orders allowed to add deskmats and keysets together but due to the nature of production -deskmats often come many months before the keysets arrive.  There is simply not enough space to store deskmats for months at at time. 

This may change in the future, and some sets may allow it depending on manufacturing timelines for both the keysets and deskmats.